Liverpool are close to completing a move for Armenian international Henrikh Mkhitaryan. The Reds are expected to have to pay in excess of £20m for the 24-year-old midfielder, whose goals from the centre of the park will be expected to offset the loss of Uruguay international Luis Suarez, whether temporary or permanent. If they do make that purchase, then it will mean a considerable investment on the part of the club, which is believed to have only £20m for new signings this summer.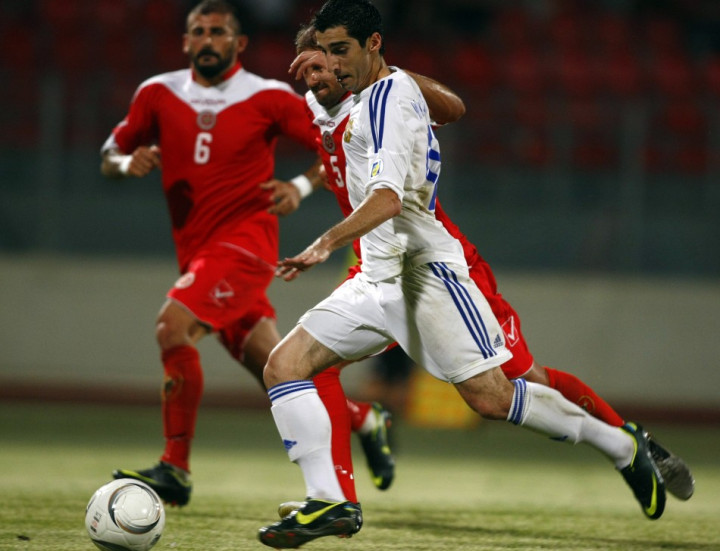 The Guardian believes Anfield chiefs have contacted the player's club - Ukrainian champions Shakhtar Donetsk - and a quick deal is expected. Mkhitaryan had a brilliant season, scoring a record 25 times from central midfield, which will give Brendan Rodgers' men a much-needed boost to their attacking play.
The Reds were first linked to Mkhitaryan back in March but the Armenian's speculated price at the time was only £12m. There was also talk of a player/cash deal, with £10m and Slovakian centre-back Martin Skrtel to sweeten the offer. With Tottenham also believed to be monitoring the player, the ex-Swansea City boss could have a difficult fight on his hands.
A major problem will be that Donetsk do not really need the money from Mkhitaryan's potential transfer. The Ukrainians pocketed a reported €40m after Brazilian midfielder Fernandinho moved to Manchester City earlier this summer.
What could work in Liverpool and Spurs' favour is the player being open to a move to England. Speaking to the Mirror in March, Mkhitaryan confirmed he was looking forward to "play for the strongest clubs in the world" and said, "I will do everything possible to move this summer to a different team."
The Express earlier also linked Europa League champions Chelsea with a bid for Mkhitaryan, potentially creating another hotly contested race among the Premier League elite for prime young overseas talent.
Meanwhile, Suarez, whom Marca reports has agreed terms with nine-time European champions Real Madrid, has sought to calm troubled waters... for now at least. The former Ajax forward, who scored 30 goals in all competitions for Liverpool last season and bit Chelsea defender Branislav Ivanovic on the arm, claims his first priority is the FIFA Confederations Cup.
"I love to play for Uruguay. Now, I don't want to think about anything else. I want to do my best here. The Confederations Cup is a very difficult tournament. Uruguay has enormous prestige and the Confederations Cup is the only title we don't have," the 26-year-old declared.