Liverpool manager Brendan Rodgers has claimed his top priority for the summer transfer window is to find a long-term replacement for Jamie Carragher.
The veteran defender, who has made over 500 Premier League appearances for the Reds, is set to hang up his boots at the end of the season, ending his 23-year association with the Merseyside outfit.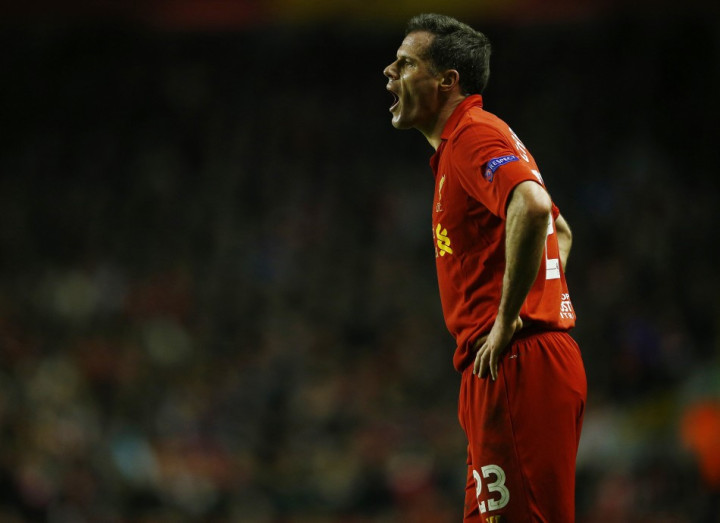 "We're going to lose Jamie, which is a big loss. There's no player who is irreplaceable, but he's a big loss, because you see his experience and how he leads the line. I think we're going to be light in that area, so between now and the end of the season, we have to assess things. That's the one area of the field where we haven't brought anyone in," the Northern Irishman explained.
Rodgers admitted Liverpool would miss the former England international's leadership abilities and tactical knowledge. The manager also insisted that a centre-back like Carragher would be his priority signing in the summer, ahead of midfielders and attacking players.
"We've brought in midfield players and front players but, as of yet, there's been no one in that area of the field. And when you're playing as a defender, you need someone in there who is vocal and can organise the line. He does that remarkably well If it's not something we've got in the group, we may need that type of character who can organise and lead. That's something we've have a look at," the former Swansea City boss pointed out.
"I've also got really good players here in Daniel Agger and Martin Skrtel. But between now and the end of the season, we know we need to strengthen the group, and that's something we'll look at doing. But there's no doubt he'll be a miss and I will miss him, because he's a good man, he's a lover of football and he puts everything into his training every single day," Rodgers added.
Liverpool have been heavily linked with a move for Swansea and Wales captain Ashley Williams.