Liverpool manager Jurgen Klopp has revealed that he will allow a few of his first team players to leave the club as he looks to trim his squad for the 2016/17 season. The Reds currently have 38 players in the squad and the German coach is looking for a clearout in the summer transfer window.
The Merseyside club started their pre-season preparation with a 1-0 victory over Tranmere Rovers, thanks to Danny Ings' goal. Klopp made 22 changes to his side for the first pre-season fixture, but left out striker Mario Balotelli and Jordan Ibe from the squad.
Klopp admitted that the number of players available for selection is "too much" and he needs to offload a few of them before the transfer window shuts.
"All the players who came back from loans are in the squad for the moment, but we have to see. My job is to give them the best training that I can, and at the end we have to make decisions. We have 38 players at the moment, and that is 100% too much!" Klopp said, as quoted by the Liverpool Echo.
"We have to take some decisions, but you can be sure that if a team takes a player from us, they will have had two or three weeks of really hard and intensive training in their legs, and are as fit as they possibly can be."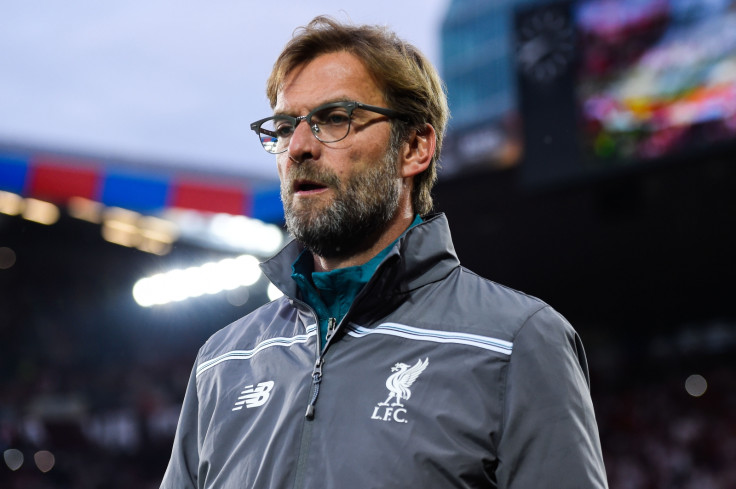 Three of Liverpool's four summer signings Sadio Mane, Joel Matip and Loris Karius featured against Tranmere. Klopp is delighted with Liverpool's transfer business and gave his opinion on the trio's performance.
"Loris didn't have much to do, but that's how it is. He's a good goalkeeper and that's why we made the transfer," Liverpool manager said.
"Joel Matip had a little surgery during the break. He had a screw in his ankle, which they had to take out. There was a little bit of infection in that and you could see after only two weeks of training that, in the first half, he couldn't jump. He lost one or two headers, but that's OK, it's pre-season and you have to watch it. You work on it, ignore it, whatever.
"And obviously Sadio was the most impressive player from the first half of the new players. He had a really good link up with Roberto Firmino which was good to see. He is a good transfer.
"I think you can tell the whole Liverpool country - as Mama would say! - that it looks like we have a few good new transfers!"