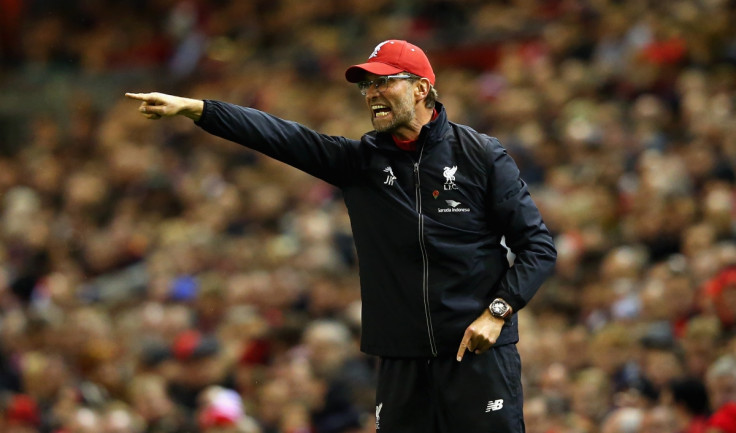 Liverpool manager Jurgen Klopp is plotting big changes at the club but will delay any significant signings until after the upcoming January transfer window. Former Anfield defender Jamie Carragher believes the difficulty in signing big-name players during the summer means the German's operations may be postponed until the end of the campaign.
Klopp has lost just one of his opening seven games in charge since succeeding Brendan Rodgers, but his side remain off the pace in the Premier League. To add to their woes, Danny Ings and Joe Gomez have both been ruled out for the rest of the season with knee ligament injuries.
Among the central themes of Roders' ill-fated three years in charge of Liverpool was his continual failure in the transfer market. A series of uncertain additions defined his tenure and Carragher does not expect Klopp to be as hasty in his first window as the manager at Anfield.
"Eventually, he will make big changes but I think in January it's always difficult to make those kinds of changes," he told the Evening Standard. "Now and again you see signings coming in January who make a big difference – Luis Suarez was huge for Liverpool. Daniel Agger came in January too and he did really well, but it's not normally a time when you get the best players on offer.
"I imagine the changes [Klopp] will look to make and want to implement will come more in the summer. At present the team and the squad isn't quite good enough to be where everyone wants Liverpool to be and that's the whole point why you bring a new manager in."
Following a series of poor signings made by Rodgers, speculation has intensified over the decision-making process regarding new recruits at Liverpool. Chief executive Ian Ayre is adamant, however, that Klopp will have full control of new signings.
"Brendan had the final say on all the players we signed," Ayre said, according to Sky Sports. "There's only one person that has the final say over what players at Liverpool Football Club and that's Jurgen Klopp right now. That's always been the case for as long as I've been here."