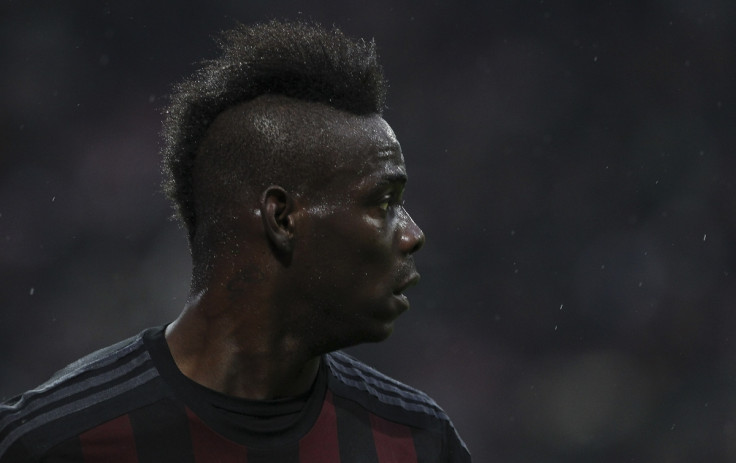 Liverpool manager Jurgen Klopp has already made a decision over the future of striker Mario Balotelli and is ready to continue the marginalisation of the Italy international, according to the club's former midfielder Dietmar Hamann. Balotelli has endured an unsuccessful spell back in his homeland with AC Milan and has fallen foul of boss Sinisa Mihajlovic.
The Serbian coach claimed after Milan's 2-1 win over Genoa that several underperforming stars would never play for the club again, before singling Balotelli out as one of those guilty of not sacrificing himself for the team. The 25-year-old has scored just once in 10 Serie A appearances this season.
A host of Liverpool's loan players returned to the club to meet with Klopp following his appointment in October, with many having had their domestic or continental spells cut short. Balotelli is not thought to be among those who met with the Liverpool chief, with his long-term future at Anfield deeply uncertain.
Upon joining Liverpool in the summer of 2014, Balotelli agreed a three-year deal with the club and should he return to Merseyside at the end of the current campaign he would have just 12 months to run on his contract. With little resale value Klopp may be forced to keep hold of the player, but Hamann believes his fellow German has already made his mind up over Balotelli's future.
"Would I have him back at my club? No," the former European Cup winner told TalkSport. "He's got a year left on his contract at Liverpool, so they've got to take him back. But they've got to find a solution. They've got to come to an agreement and probably will have to pay him up I would think.
"People talk about [Lionel] Messi, [Cristiano] Ronaldo and Neymar and maybe one or two others, and a few years ago in the next bracket some of the fans would have had Balotelli. But to me, he never deserved that reputation.
"He's the best penalty taker I've seen, which is an asset to have, but it's not everything. He's can be disruptive in the dressing room and he can divide teams. He's got this reputation like he's a world beater, but he's not. He's an above-average player and that's all he is.
"If he was a good as people make out, Klopp would have him. You can't have enough game-changers in your team, especially with [Daniel] Sturridge in and out of the team all the time.
"If he was as good as people think Klopp would say, 'we've got to find a way to implement him into the team,' but he's not. He's not as good as people think and this is why he's struggling. He hasn't got the work ethic and if he doesn't score he isn't contributing. You can't have a player like that in your team. I think that whole Balotelli thing is a big myth."