Brendan Rodgers is confident Liverpool chiefs will not let Uruguay international Luis Suarez leave so late in this transfer window.
Arsenal continue to be linked to the striker and have seen two club record bids knocked back by the Reds. The 26-year-old is understood to be keen on a move to north London, where he could play in the Champions League.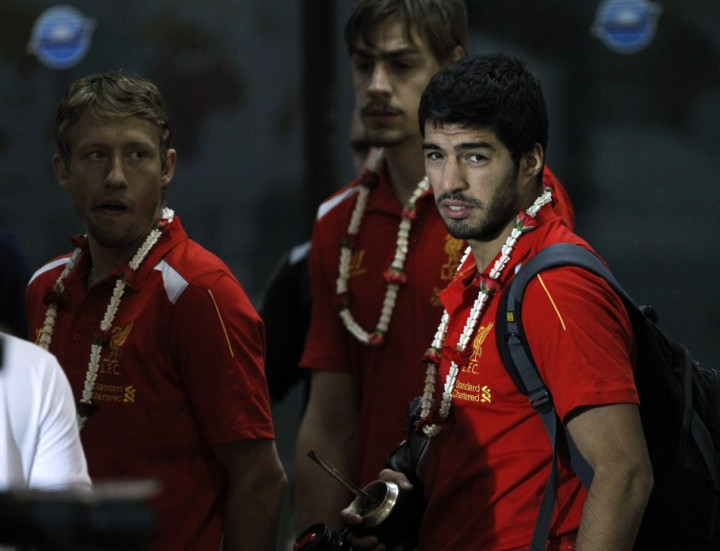 However, with less than two weeks to go before the start of the new season, Rodgers believes the Gunners have wasted too much time and Anfield chiefs cannot afford to release Suarez at this point. He also praised the club for ruling out the sale and not giving in to either external or internal pressure.
"There is always a timeline where you would never sell and we are at that stage now because we're so close to the beginning of the season. We are focused on Luis being here, getting in a couple more and ready to be challenging at the top of the table. As time goes on I am gaining more confidence that he will stay and the owners have been brilliant," Rodgers said.
"They have been first-class through the whole process and that fills me with confidence that they are in no hurry to sell. They understand that they are trying to build. There has been lots of talk but the board have been very strong. Maybe if it was another club where they needed the money it could be a different story," the former Swansea City boss pointed out.
Arsenal's second bid - the now infamous £40m plus £1 - was expected to trigger a release clause in Suarez's contract but it turned out Liverpool were only obliged to formally inform the player of the offer and not accept the fee.
"I have to admit I was surprised by their bid of £40 million and £1. I always associated Arsenal as a club with class, so there was a wee bit of a game there. We will just move on and do our own work, and the message is constant - we do not want to sell. I think there will come a point when they will understand that," Rodgers added.
Suarez, who joined Liverpool from Ajax in January 2011 for £22.8m, scored 23 goals and registered five assists from 33 Premier League appearances last season.