Arsenal have made a controversial bid of £1 over £40m for Liverpool striker Luis Suarez. The Mail Online believes the bid triggers a clause that forces the Reds to official inform the Uruguayan international of the transfer process.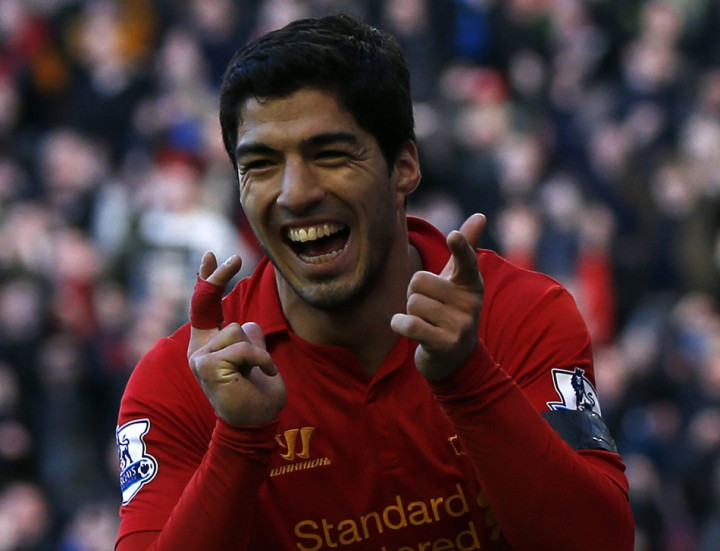 To be clear, Brendan Rodgers is not bound to accept Arsene Wenger's bid. However, it does force pressure on the Anfield club, for whom the task of retaining Suarez becomes even more complicated. The new bid has been rejected though, with Rodgers and Suarez set for more talks over the striker's future.
The Gunners are understood to have agreed a £150,000 per week deal with the former Ajax star and now need only agree a fee with their rivals. Liverpool have already rejected a formal £35m bid from Arsenal and Rodgers has warned suitors nothing less than £55m will be considered... although, the Northern Irishman added, even that was not a guarantee.
The north London side are aware of Liverpool's stance and hope a second formal bid (and the activation of the above clause) will persuade Suarez to pressure the Merseysiders even more than he already has.
Rodgers has already confirmed he and the club owners would do everything they could to keep Suarez at Anfield.
"This is something we will control. This situation will not be controlled by the player. I am very strong on the values of the club, where we are and how we operate. Football and society is different nowadays, the [transfer] market is totally different and players can create different ways to open it up," the ex-Swansea City boss said.
"Do I expect him to stay? Very much so. A lot has been said in the off season, but the reality is that he is very much a player of importance. Every player has a value and a worth, but it doesn't mean we are going to sell him," the Reds' boss concluded.
Steven Gerrard Fit for Melbourne Friendly
Meanwhile, Liverpool captain Steven Gerrard, who recently extended his contract with the club, has confirmed he is fit and ready to face Australian A-League side Melbourne Victory on Wednesday night.
"I'll be fine. Blisters happen at this time of year. Because of the heat and the friction, your feet swell up so they get wet and sweaty. It's quite normal - I've just got to manage them and battle through it," the England international explained.