Brendan Rodgers has insisted that Luis Suarez is staying at Liverpool for the long term, with rumours swelling of possible interest from Manchester City in preparation for the January transfer window.
This morning The Telegraph revealed that Roberto Mancini had made Suarez his number one target, as Mario Balotelli continues to fail to deliver both on and off the pitch for City.
Suarez had been on fire for Liverpool this season, and is credited with much of their success, though they are still struggling to make an impact on the league table and are currently in 13th position.
Though the Uruguayan has continually insisted he wants to stay at Merseyside for the long term, should City come in with a bid that smashes Fernando Torres' £50 million price tag, the club would have to at least consider whether to let him go.
But Rodgers has now insisted that no such bidding war will take place, telling Sky Sports: "You will have to ask Roberto Mancini about that. There will be no bidding war, he's staying here.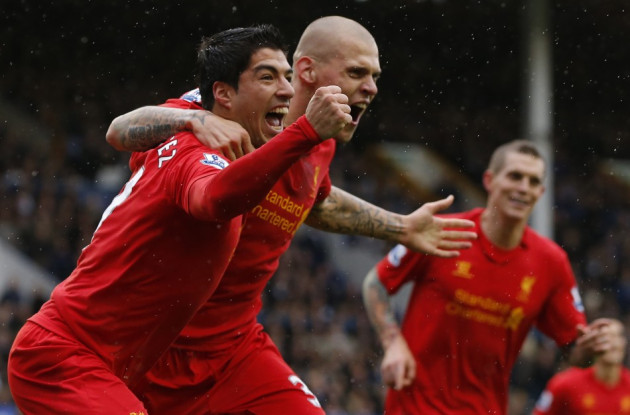 "If we lose Luis then we have no strikers, so we can't afford to lose anyone.
"He is certainly not someone we want to sell or move on. He has been a brilliant player to work with and we want to add to our squad, not take people out of it, especially a world-class player.
"Luis has already showed in the summer his commitment to the club by signing a new deal, he is scoring goals and working well.
"I'll just continue to communicate with all the players and Luis in particular. Like I say, he's very happy here."
While Rodgers refused to buy into the notion of a bidding war over Suarez, he didn't deny that City would be interested in the striker if he became available.