Liverpool star Luis Suarez has confirmed his desire to leave Anfield, saying the Reds must listen to offers in the summer. The Uruguayan international hinted that a move to Spain could be on the cards; the striker is angling for a move to Barcelona or Real Madrid.
The 26-year-old has already expressed his desire to leave the club as Suarez believes the English media and the Football Association are forcing him out of the Merseyside club.
Suarez has now urged Liverpool to listen to any offers, if there are any, in the summer.
"First I have a contract with the club, but if one day I want to sign [for another club], Liverpool will hear the offer, as it does with other players They must agree with other teams, but the word of the player, in this case mine, is important. If you need a change, you should listen to the player," Suarez told Marca.
"Every player aspires [to be the best] and if you ask a child of eight years they would say one day they would go to Real Madrid or Barcelona," he added.
However, Suarez did not shy away from praising the club's fans and the South American star said his love for the Reds would never change.
"The love I have for Liverpool I will never forget. I love the city, the club and the people and everyone is welcome. All I ask is for respect for all the things that have been said," the striker said.
Xavi: Suarez and Cavani are Permanent Nuisance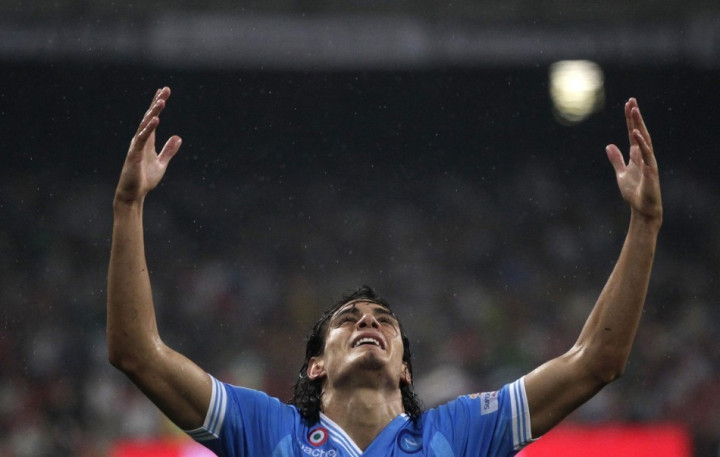 Meanwhile, Spain face Uruguay in Group B fixture of the 2013 FIFA Confederation Cup (Read IBTimes UK Preview for the game Here). Barcelona midfielder Xavi believes that Suarez and his compatriot Edinson Cavani can pose a threat to his national side on Sunday.
"He and Cavani are a permanent nuisance for any defence. They are caring and aggressive. Luis Suarez has talent to unbalance a game and make a difference in a play," Xavi told AS.