Jamie Carragher is confident Liverpool can convince Luis Suarez to remain at Anfield beyond this summer. The Reds set to miss out on Champions League qualification yet again and the Uruguay international has been heavily linked with a move away from Merseyside at the end of the season.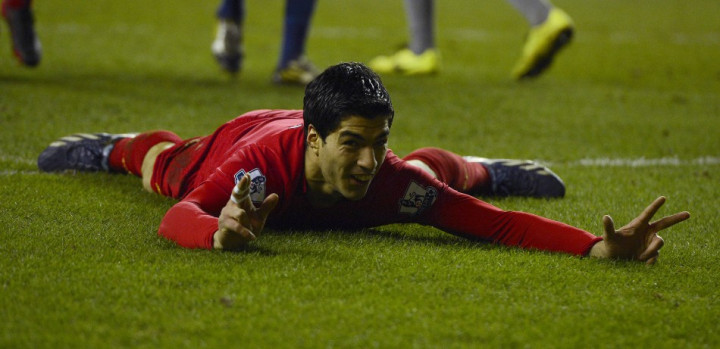 Suarez signed a long-term contract with Liverpool last summer but the striker recently stated he would consider leaving, if an offer from a club in the Champions League surfaced. Bayern Munich are understood to be leading the race for the 26-year-old's signature, while the likes of Manchester City and Juventus have also been linked with a move for the player.
"He (Suarez) is vital. He is one of the top players, not just in the Premier League, but in world football. We are desperate to keep him, I'm sure he will be staying, I think he loves it here and the fans love him," Carragher told Sky Sports.
"It would be a big surprise to me if he is not PFA Player of the Year. I think the Premier League has been good for him and he has been a star in the Premier League. It's not just Suarez, we have got lots of top players and we want to keep hold of them all. That is important for the club," the defender added.
Suarez, who joined the Reds from Ajax in early 2011, leads the Premier League scoring charts this season with 22 goals; three more than second-placed Robin van Persie.
Carragher, who will hang up his boots in the summer, also backed manager Brendan Rodgers to make a few important additions to the Reds squad, ahead of next season.
"Where we are in the league, it's important that we improve the squad and bring in some additions. Where we are at the moment is not where we want to be and the club next season will be looking to strengthen," the 35-year-old stressed.