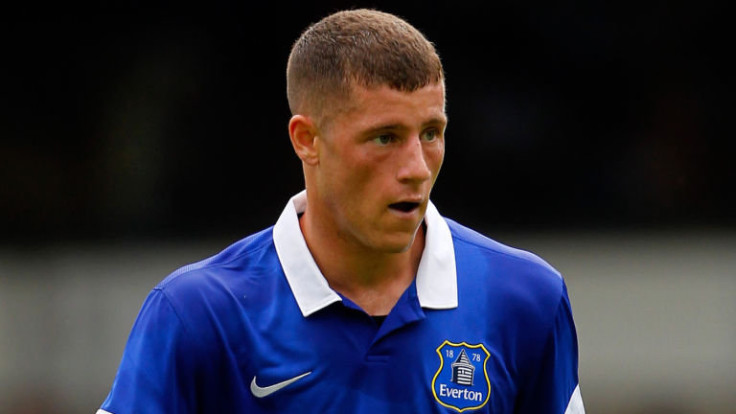 Former Arsenal star Martin Keown believes that Ross Barkley could prove to be the next Steven Gerrard, insisting Brendan Rodgers would be keeping an eye on the youngster as a possible addition at Liverpool.
Gerrard announced his decision to leave Liverpool at the end of the season and the midfielder is likely to make a move to the MLS for one last big pay packet before retiring altogether. His exit will certainly leave a big hole in the Reds' midfield and long-term replacements will no doubt be sought.
And Keown believes that the next big midfield star is already in Merseyside, and should Everton continue to struggle for form he may consider moving to a club with title aspirations.
"One midfield star might be about to leave the red half of Merseyside but, if things continue as they are in the blue half, another could soon be on his way," he said in his column for the Daily Mail.
"Ross Barkley is the closest thing we have to the new Steven Gerrard. He is still a long way from becoming the complete player who Gerrard is, but he has all the potential to be the leading player of his generation.
"The big problem is, can Everton keep pace with the growth of his talent?"
Keown compared Barkley to Wayne Rooney, who was a star for the Toffees before sealing a move to Manchester United for big bucks in 2004, saying the youngster would seek a club who can offer regular trophies in the next step of his career.
He also insisted that Rodgers would definitely be considering Barkley, with the manager having given a long list of Liverpool youngsters the chance to lead on the big stage early in their careers.
"It would never be allowed to happen but Brendan Rodgers must be looking over the fence because Barkley is the perfect replacement for Gerrard," Keown said.
"When I saw a young Barkley out on loan at Sheffield Wednesday, I didn't know why he wasn't in the Everton first team. The first time he picked up the ball he surged forward, beat three players and pinged a pass with his left foot. Next time he did exactly the same with his right.
"If Everton continue to struggle, their best player could be prised away. They play Manchester City today, the fixture in which Barkley had his 'Rooney moment' last season — curling a wonder goal into the top corner.
"He is Everton's next Rooney but, like his predecessor, unless the club gets back to where it was last year, holding onto Barkley could soon become an impossible task."