Pepe Reina has called on the Liverpool board to allow the Brendan Rodgers to make more purchases in the summer so that they can once again become a force in Europe.
Reina has been with the Reds for seven years, and though the keeper looked set to make an exit to Barcelona after his father claimed he would consider it, he has denied the speculation.
But the 30 year old has made clear that he wants Liverpool to keep in line with the ambitions they set when Rodgers took over, claiming the board should give the manager as much money as possible to build a squad of champions.
"This year has been important for us in terms of getting to know what the manager wants and develop the ideas," he told the Telegraph. "Then we have to be ready for the very first game of next season to challenge.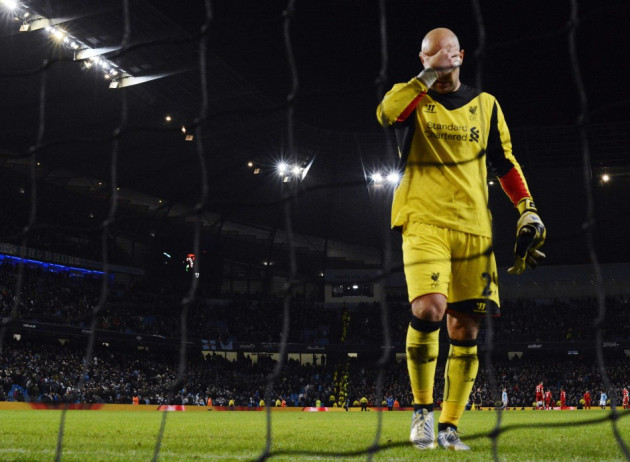 "Obviously we will need some help from the board but I think the basis is well settled. We know the ideas and philosophies of the manager. It is getting better and better so hopefully we will be ready to compete.
"We are going into the last 10 games with a positive feeling. We feel we are in the right way. Sometimes the results hadn't been coming with the performances but it will be easier for us to win games playing like that rather than losing them."
Reina has come into form over the last two games, keeping clean sheets in Liverpool's thrashings of Swansea and Wigan and he believes that with Suarez on board, the rest of the squad have hope that in the future they will be challenging the country's top teams.
"Liverpool is very lucky to have Luis," he explained. "Every day I am proud to say that I share a dressing room with such a big player.
"He is 100 per cent all the time. Obviously we will see what happens in the future. Everybody wants him to stay with the team.
"He can create the chances himself from nothing. He can be a killer in the box. But he can also provide assistance to the team and be involved all the time.
"He is not just a proper striker in the box. He looks to create but it is very important for any team to have that 25-plus goals-per-season striker."