Atletico Madrid are considering signing Liverpool keeper Pepe Reina at the end of the season, according to the Daily Star. The 30-year-old is in good form at the moment, with three clean sheets from his last five Premier League appearances. Overall, the former Villarreal No 1 has seven clean sheets in the league, from 18 appearances.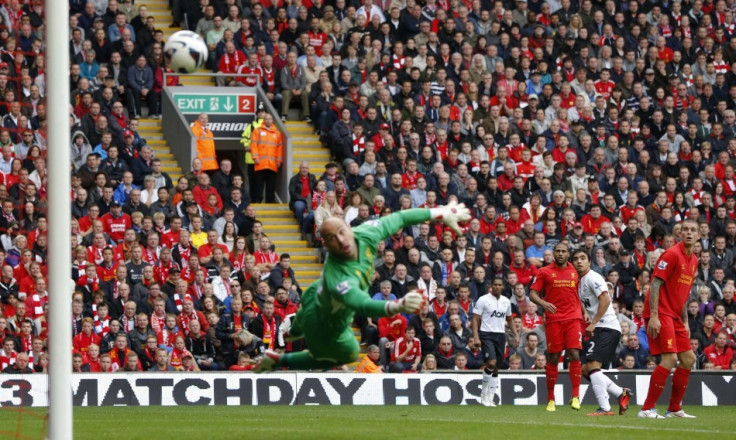 Reina joins Manchester United's young Mexican striker, Javier Hernandez, on the list of summer targets for the Spanish club. The Spanish capital club are bracing themselves for the loss of two key strikers in Radamel Falcao and Adrian Lopez.
The club, second in La Liga, have Belgian goalkeeper Thibaut Courtois in goal for now. The 20-year-old is on loan from Chelsea and the agreement expires in the summer, prompting the Vicente Calderon outfit to hunt for a permanent No 1.
However, the Reds' manager, Brendan Rodgers, has dismissed the possibility of Reina moving from Anfield. The Northern Irishman's comments came despite speculation also linking the Spanish international to Premier League rivals Arsenal, with Goal.com reporting Arsene Wenger wanted the Spaniard as competition and cover for Wojciech Szczesny.
Liverpool are planning for the future though, with Championship club Birmingham City's 19-year-old No 1, Jack Butland, the most likely target. The St Andrew's club's acting chairman, Peter Pannu, has already confirmed Liverpool's interest in Butland.
Ayre: Reds' Owner Committed to Club
Meanwhile, Liverpool's managing director, Ian Ayre, believes the Reds' owner, John Henry, remains committed to the development of the club despite failing to visit Anfield this season.
"I wouldn't read anything into John not being here. Two things, firstly he has had lot of work to do on the Boston Red Sox this year. They are approaching their pre-season now. Secondly, he also became a father again quite recently so he's likely been busy changing nappies. I speak to John very regularly and he's really pleased with the way things are going with the team. I know he keeps in contact with Brendan regularly," Ayre explained.
"I'm sure we will see him here soon. John's commitment to Liverpool isn't about him being at games. It's about him being involved and committed and being supportive. All that happens on a consistent basis. We get great support from both John and Tom. I was over in Boston recently and met with all the different investors in FSG. They are greatly supportive for what we're trying to achieve and are 100% behind us," he added.