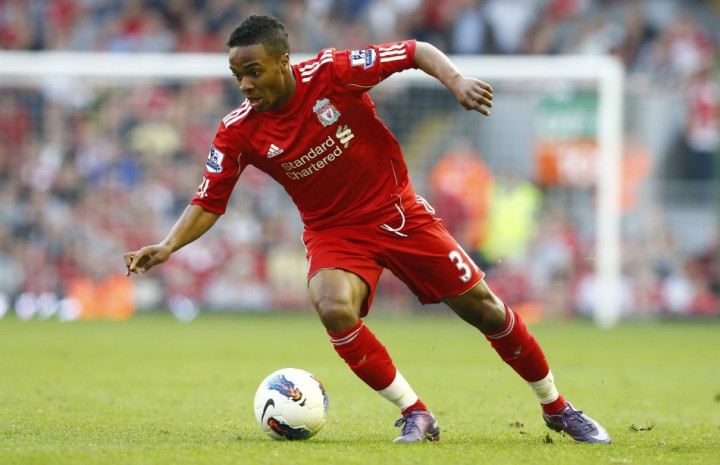 Liverpool manager Brendan Rodgers is confident teenage winger Raheem Sterling's club form will not be affected following his unexpected call-up to the England national team. The 17 year old winger was called to replace Arsenal's Theo Walcott in the squad for the World Cup qualifier against Ukraine. However, he never featured. Rodgers has also suggested Sterling's inclusion in the Reds' first team and call-up to Roy Hodgson's England will motivate other youngsters at the Anfield club's youth academy.
"Raheem is very level-headed. I've been really impressed by his mentality. He's a solid boy. It's the job of people who surround him to support him. As soon as he got the call-up, I rang his agent straight away. I said: 'You make sure you're not coming up here in a hurry!" said Rodgers, according to ESPN.
The Jamaican-born winger, who was being pursued by the Jamaican national team, has played only five games for the senior team, to date, but has the support of Rodgers. The youngster made his full debut in the Reds' 2-2 draw against champions Manchester City.
"The job for the manager is to pick the right opportunity for him. And he's come in and done very well. So support and guidance is important for young players, and to take them out at the right times as well as putting them in," Rodgers explained.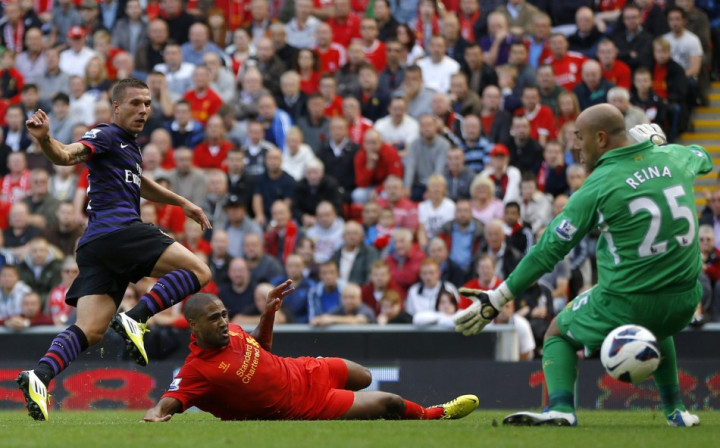 Rodgers Dismisses Reina Exit Rumours
Meanwhile, Rodgers has dismissed rumours hinting goalkeeper Pepe Reina was on his way out of the club. The Spanish international had a poor game against Manchester City and his recent performances have been unimpressive, leading to speculation the club would move for Swansea City goalkeeper Michael Vorm in January.
The Mirror claims Reina, 30, has failed to adapt to Rodgers' playing style - which requires a goalkeeper comfortable with ball at his feet - but has been given a vote of confidence by his coach... until the winter transfer period. The player's agent, Manuel Garcia Quilon, was more emphatic in rejecting reports of a move away and stating he expected Reina to see out the remaining four years on his contract as No 1 at Anfield.
"I've never had a problem with Pepe. He's been brilliant for me. He's a key member of the squad here. Absolutely first class, he's been. He understands what it is I'm trying to do. He understands the philosophy and he's a really, really good guy," Goal.com quoted Rodgers as saying.
"Off the field, he's important for the group, he's a big voice in the changing room, and I've had no feelings at all that he's ever wanted to leave. I've never felt anything like that whatsoever. I've good communication with him. I speak regularly with Pepe. He's one of the senior players," he added.