Brendan Rodgers claims Liverpool are confident of signing some quality players in the summer and challenging for a top four place next season.
The Reds are seventh in the Premier League table so far this season, eight points behind fourth-placed Chelsea. The manager insists the Merseyside outfit already have some top players but also claims the proposed summer additions will help them be in a much stronger position next season.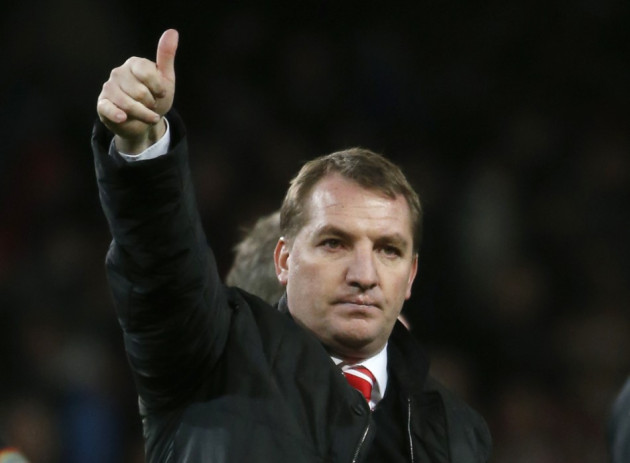 "We'll be in a much better place at the start of next season. Everyone can see we have improved and got better. We've got some top players but you need quality throughout the team and once we bring in that quality we'll move up to the next level," Rodgers told talkSPORT.
The Northern Irishman has already spent close to £50m on transfers since taking charge at Anfield last summer, with the likes of Fabio Borini, Joe Allen, Oussama Assaidi, Daniel Sturridge and Philippe Coutinho joining the Liverpool ranks. And the boss promises more high-profile signings at the end of this campaign.
"We'll look at it in the summer, every club will bring in more players and we'll aim to bring in that quality that will improve the group," the 40-year-old stressed.
Rodgers has also backed Reds' forward Luis Saurez to win the PFA Player of the Year, by seeing off competition from the likes of Tottenham midfielder Gareth Bale and Manchester United striker Robin van Persie, who won the honour last year.
"People will say I'm being a wee bit biased but I look at Luis and his performance level from the very first day of the season, right the way through the six months when he was our lone striker and he has been outstanding," the former Swansea City boss pointed out.
"Gareth Bale is an incredible player - as is Robin van Persie. They all have their own strengths. But if I look at a player who has consistently done it and has played in a team that is growing, rather than being right up there from the beginning, then I would certainly say that Luis is worthy of the award," Rodgers added.