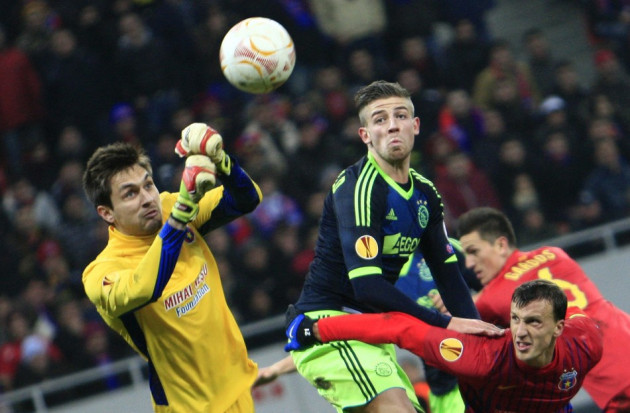 Liverpool target Toby Anderweireld has revealed he is waiting patiently for the perfect offer after admitting he will stay at Ajax if he can't make a move he's 100% happy with.
Anderweireld has long been on the Reds' radar and recently was fielding serious interest from Norwich as the club reportedly had a €8m bid accepted by Ajax for their captain.
But the 24 year old appears to have turned the move down move and Liverpool have once more been given a chance to go for Alderweireld as they reportedly also pursue Ajax playmaker Christian Eriksen.
Alderweireld says that turning down the move to Norwich was a result of the move not being completely right for his ambitions at this stage.
"The clubs were done, but the overall picture has to be right. If it had been for the money I would have chosen to do it, but I want more. I want to take a real step forward", he told Eredivisie Live.
"I am happy at Ajax, so I'm not going to simply make that step. I don't want to play near the bottom, which is not to my advantage."
Liverpool aren't the only club believed to be interested in Alderweireld, with Newcastle, Tottenham and Roma also connected to the Belgium international.
But he insists that despite the interest, he's relaxed about the prospect of either leaving or staying at Ajax this summer.
"There is still some interest, but for now I am waiting patiently," Alderweireld explained. "I wouldn't mind staying at Ajax."
Liverpool have so far purchased Kolo Toure to help their defensive line-up but with the 32 year old coming towards the end of his career, a long-term replacement for Jamie Carragher will also likely be sought.
Alderweireld's versatility - he can play in a central role or at right back - could also come in handy for Brendan Rodgers next season and his Belgian experience holds him in high esteem as players from the region continue to shine in the Premier League