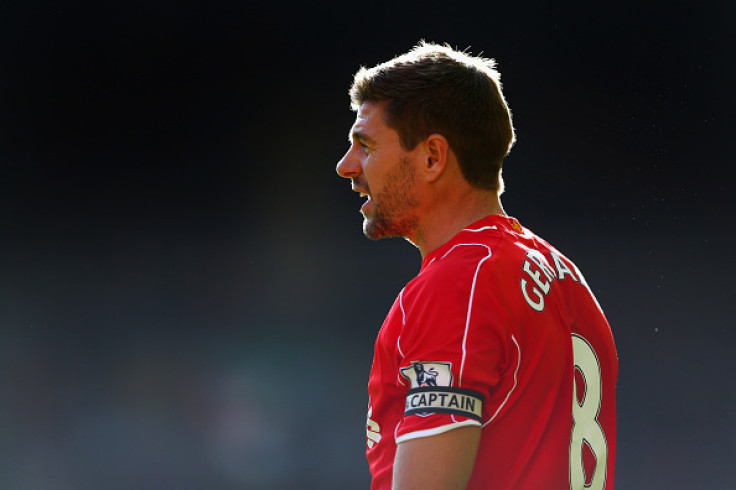 Liverpool legend Steven Gerrard will leave Anfield as a free agent after the end of the season, according to the BBC.
The 34-year-old has less than six months left on his contract and has not agreed to sign a new deal with his current employers. Brendan Rodgers earlier confirmed the Reds have offered the midfielder a new deal in November.
He is unhappy with the terms of the new deal and is now looking for an exit, once the season ends. The Liverpool skipper has less than six months left on his current deal, which allows him to sign a pre-contract agreement with the overseas club.
Gerarrd came up through the ranks of Liverpool's youth system before breaking into the first team in 1998. After spending his entire career with the Merseyside club so far, the former England international is looking to leave on a free transfer later this summer.
The Anfield legend is set to announce his decision to leave the Reds on Friday, reports Sky Sports. It is believed that Gerrard could follow the footsteps of his compatriots David Beckham and Frank Lampard to Major League Soccer (MLS).
The midfielder will turn 35 in May and the Independent reports Gerarrd is likely to make a switch to America as he had already received several offers from MLS outfits.
Meanwhile, Rodgers has already admitted that his skipper has "earned the right" to hold talks with foreign clubs in deciding his next destination.
"I have got a great relationship and communication with Steven so we understand exactly the position. I think he has earned that respect if he does [talk to anyone]," Rodgers explained.
"When I came in here two and a half years ago, everyone talked about whether he could play my type of football and were his legs gone? Arguably he could have been the player of the year last year. He understands my situation of picking the best team and making it fresh as often as we can," he added.