Liverpool have identified Paris St Germain (PSG) defender Mamadou Sakho as a replacement for veteran Jamie Carragher, when the 35-year-old retires at the end of the season. Carragher has made over 700 appearances for the Anfield club and will complete his 17th season with the club in the summer.
Metro believes Brendan Rodgers is keen on Sakho joining the Reds and the versatile 23-year-old Paris-born defender could be keen on a transfer, since he has lost his first team place at the Parc des Princes to the Brazilian pair of Thiago Silva and Alex.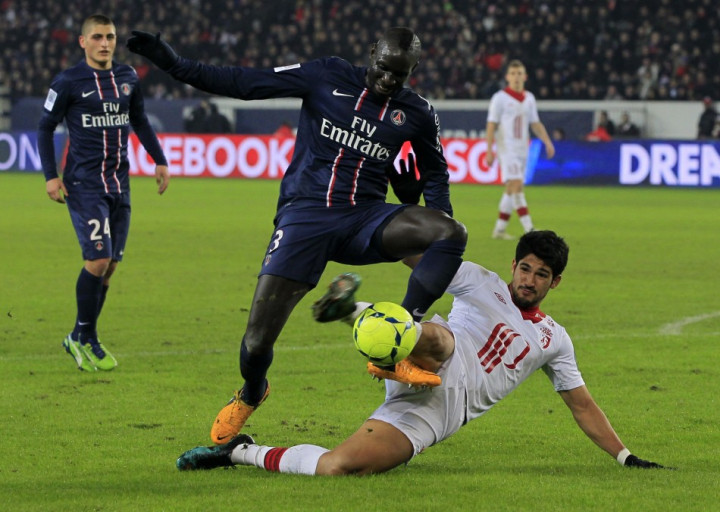 Sakho was an integral part of the PSG side until a couple of years ago, but doesn't seem to have convinced manager Carlo Ancelotti of his abilities. The defender has made only 24 appearances for the club this season.
Liverpool's interest in Sakho comes after Italian newspaper Corriere Dello Sport revealed interest in another French defender - Modibo Diakite. The 26-year-old is of Senegalese descent and plays for Serie A side Lazio. However, Diakite's agent has confirmed to Radio Sei that his client is not interested in a move to the Premier League and will instead, pursue a move to league rivals Napoli when his contract expires in the summer.
Carragher Refuses to Reconsider
Meanwhile, Rodgers has reportedly spoken to Carragher about reconsidering his decision to retire. Unfortunately for the Northern Irishman and Anfield fans, the ex-England international has said he will definitely bow out of the game in the summer.
"I made my decision and nothing that's happened since has changed my mind about that. I've not had any second thoughts just because things are going well. People say because I'm playing I should on a carry on for another year. But in fact being back in the team only confirms for me that I've made the right decision," Carragher said.
Retirement talk aside, the veteran is closing in on another hugely impressive milestone for the club. If he appears for Liverpool during Sunday evening's league game against Tottenham, he records his 500th Premier League appearance.
"I could play on for another season but the fact is the club will be buying players in my position in the summer and I can't go back to being a substitute again. I've known for a while this would be my last season and I thought I might just miss out on them both," he said.