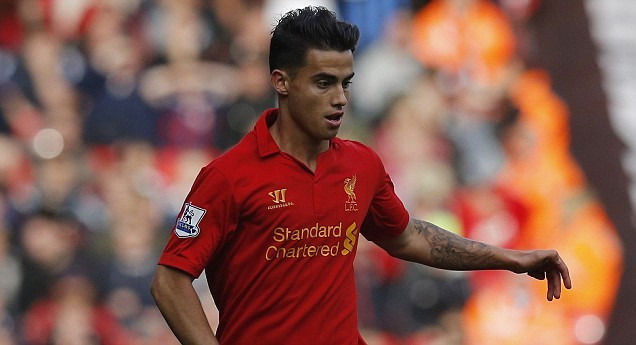 Suso insists that he is happy at Liverpool, with the Spaniard rubbishing rumours that he is set for a loan move to Wigan before the clock strikes 11pm on deadline day.
The young playmaker had his breakthrough season for the Reds during this campaign, being handed a chance by Brendan Rodgers as the manager looked for options amongst a squad that lacked in depth at the end of the summer transfer window.
And so far he has proven that he is capable of being a star of the future, mentioning for the Liverpool senior squad 18 times.
Talk suggested he may be considering the idea of leaving the club on loan for the rest of the season, in order to gain more regular experience in the Premier League, but Suso insists that the rumours are nonsense, saying he's happy to fight for playing time amongst the likes of Steven Gerrard and Joe Allen.
"I'm making clear that I'm not going on loan to Wigan. I'm really happy in Liverpool," BBC Sport quoted him as saying.
Suso signed his first professional contract with Liverpool last summer, and the 19 year old is one of a host of youngsters whom Rodgers believes will be the future of the club.