Liverpool manager Brendan Rodgers believes the Reds can still qualify for the Champions League next season. The Northern Irishman believes the teams above his will likely slip up at some point in the final few weeks of the season and wants his side to take full advantage of the error.
The Anfield club are presently sixth in the Premier League, seven points behind Chelsea in fourth and nine behind Tottenham in third. Assuming Manchester City finish behind local rivals Manchester United in the race for the title, this leaves only two Champions League places up for grabs.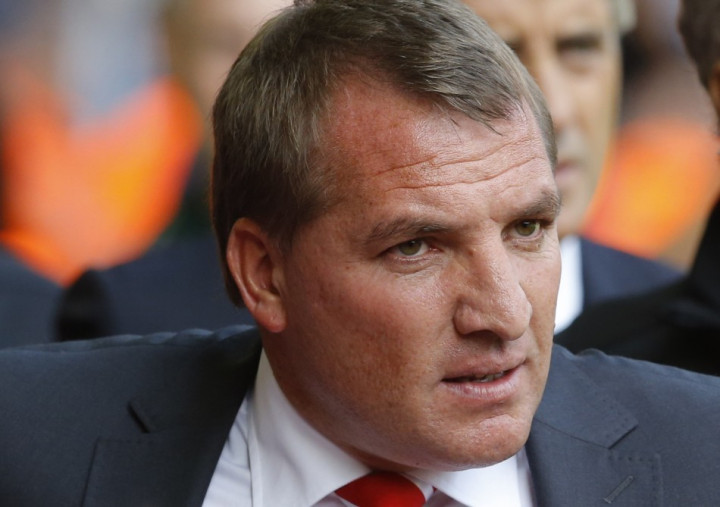 "The teams above will know they can't be making any slip-ups, not only because of us but for themselves. This is the stage of the season when you want to win games, and you have to win them. Our recent run of form shows without doubt we're a team which is improving and developing," Rodgers explained.
Liverpool took a huge step towards their continental ambitions last week, when they beat Spurs 3-2 at Anfield. And Rodgers believes the win could be a turning point for his side: "The result against Tottenham showed the further enhancement of that, and we have to maintain that form to keep moving forward."
Rodgers will be helped by the fact he can focus exclusively on the league. The Reds have been eliminated from the FA Cup, the Capital One Cup and the Europa League, while both Chelsea and Spurs remain in European competitions and the Blues face a FA Cup replay against United.
In addition, Arsenal are also a threat. The Gunners are two points above Liverpool, having played a game less. And, like them, have no other distractions, having been knocked out of other competitions.
At the end of the day, though, Rodgers believes that if Liverpool show mental strength a top four finish is possible.
"It's all about doing the hard work - the dirty work - to earn the right to play, and these players deserve so much credit for doing that when things didn't go well at the start. We now know if we work the way we have done in games and make no mistakes, then we're going to be a real threat going forward, and that's what we are looking for," he explained.
The Reds face Southampton, at St Mary's, this weekend.
Meanwhile, Liverpool are set to go on a major transfer spree in the summer and Rodgers will be hoping qualification for the Champions League helps attract the best players from across Europe.