Liverpool manager Brendan Rodgers has told England international Stewart Downing he is surplus to requirements and should consider a transfer. The 28-year-old left-sided player joined the Anfield club from Aston Villa last summer, for a fee the Telegraph reported as £20m. Unfortunately, the Middlesbrough academy product has failed to impress during his stint on Merseyside, leading Rodgers to question his commitment.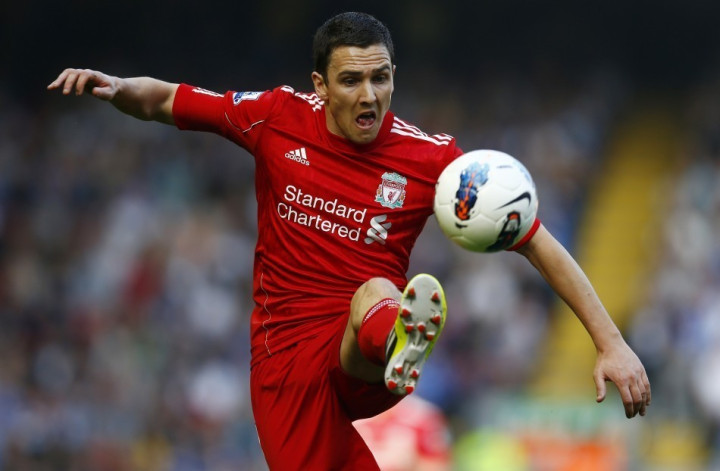 "The manager has said I can leave if I want to. I think it's just the nature of football, the old cliche about it being a funny old game is true. I've played for a long time and there are spells when you can be in and out of any side," Downing explained to The Sun.
The winger-turned-left back featured prominently last season under former manager Kenny Dalglish, making 28 starts in the Premier League. However, his returns were hugely disappointing, particularly for someone with a large price tag. As a result he has featured infrequently under Rodgers, with only four starts in the league; he has made nine starts in the UEFA Europa League though, as the Northern Irishman resorted to fielding second-string sides in the competition to rest his senior stars.
"At the minute I'm trying to play as much as possible. If that doesn't happen I am at an age where I cannot be sat around. I need to play and the manager understands that. That's how the situation is and we will have to see what happens in January or in the summer," the winger added.
The relationship between Rodgers and Downing has not been a particularly friendly one, with the Northern Irishman warning his player to improve his performances if he wanted to be taken seriously at Anfield. As a result of the fallout, Downing was shunted out of his preferred left-wing position (with teenage sensation Raheem Sterling taking his place) to an auxiliary left back role, which was where he featured in Saturday's home defeat to Villa.
Downing has been linked by The Sun with a possible return to Middlesbrough, which is likely to be the safer option for the Englishman. However, there are also reports that Arsenal may be willing to gamble on his services, given the lack of wide options in Arsene Wenger's squad. The Daily Mail report quoted a £10m fee, which is a generous valuation given the player's poor form.