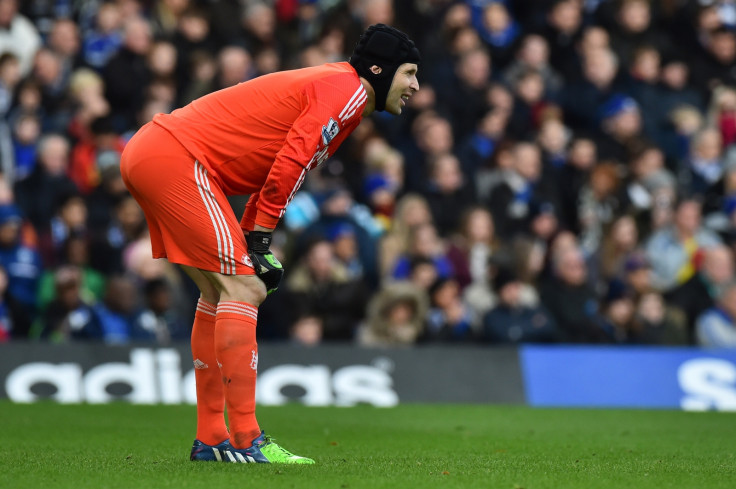 Chelsea goalkeeper Petr Cech is expected to play his fourth game in a row, in the League Cup semi-final first leg against Liverpool, with Thibaut Courtois expected to miss out as he continues to recover from a thumb injury.
The Belgium international has not played since the 5-3 loss to Tottenham Hotspur on New Year's Day due to the injury that is restricting Courtois' ability to train at maximum intensity.
Manager Jose Mourinho is therefore hesitant over fielding the Chelsea number one when he is not yet 100% fit and is likely to retain Cech in his first team for the club's trip to Anfield on Tuesday 20 January.
"It is better, much better but if you have an injury in your finger - even if you are ready to play - you don't train the same way," he said.
"During the week you protect the injury you have so I had no doubts in making the choice. I was happy with Petr's performance, he's confident and at the top of his potential."
Cech has played every minute of Chelsea's 2015 campaign, despite starting the season as second choice behind Courtois, who returned from a three-year loan spell at Atletico Madrid during which he won the La Liga title, the Copa del Rey and the Europa League.
The Czech Republic international has been heavily linked with a move away from Stamford Bridge during the January transfer window but this recent run of appearances has all but extinguished rumours of a departure from the west London club.
Despite being firmly installed as the deputy to Courtois at the start of the term, Cech has played 11 times this season, 10 from the start, with the 32-year-old often preferred in the club's domestic cup runs and Champions League campaign.
Mourinho has ruled out any players leaving or joining Chelsea during January but admits he is ready to react to moves within the window should an unexpected transfer take place.