Chelsea fans' view: Thibaut Courtois faces fight for his place after Petr Cech brilliance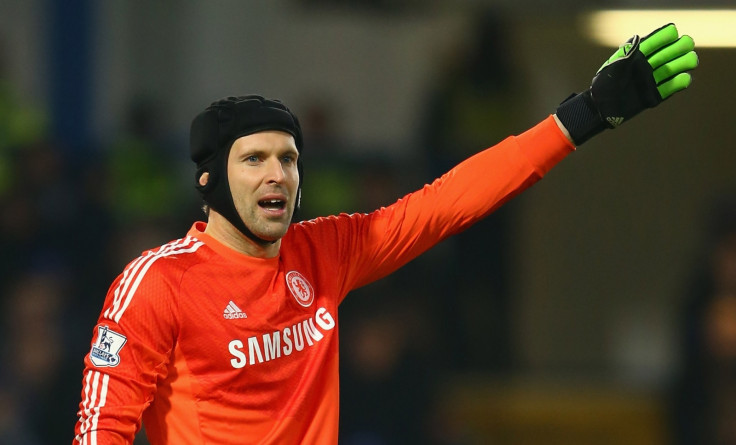 Peter the Great ruled Russia from 1682 – 1721, and in that time led a cultural revolution and made reforms that had a lasting impact on its institutions. He expanded the Tsardom into a much larger Empire, enabling Russia to become a major European power.
I wonder if Chelsea's munificent owner, Roman Abramovich, is a student of Russian history. If he is he may see the parallels between one of Russia's greatest leaders and his own 'Petr the Great', arguably Chelsea's best ever goalkeeper, a keeper who has redefined the art of goalkeeping at Chelsea, and has helped the club become a major European power in the process.
Petr Cech came in for Thibaut Courtois for the match against Newcastle on Saturday, and put in a man of the match performance. Apparently Courtois was still suffering from a hand injury, and Mourinho decided he was not worth risking, and of course no risk at all when you have Petr Cech waiting in the wings. Mind you, having shipped five goals in Chelsea's last Premier League game away to Spurs, it is worth asking the question as to whether Courtois was rested, or in fact dropped.
If Thibaut Courtois is Chelsea's number one keeper, then Petr Cech is some number two. He made several superb saves in the match, without which Chelsea would surely not have secured all three points. He parried away a Gouffran free-kick with the ball swerving wickedly, and followed that up with a superb diving save to his right to deny the impressive Cabella, who on another day would have seen his curling shot ripple the net and put Newcastle 1-0 up.
During this first half period, Chelsea had seemed lacklustre. The passing was sloppy and the radar was off as the final ball often came to nothing. Worse than that in the absence of any attacking threat Chelsea also failed to press a feisty Newcastle side, and at least gain a foothold in possession. Jose Mourinho seemed to be having a fit on the touchline at the continuation of his side's apparent post-Christmas malaise.
Luckily he could count on at least one player who was at the top of his game, and playing to the level one would expect from a Jose Mourinho team. When that team is under the cosh and performing in fits and starts, you need your keeper to keep you in the game, so you can ride out the storm. We all know that strikers and their goals win games, but keepers save them, literally; it's what makes a great keeper.
Who knows, had Courtois kept one or two of Spurs' goals out on New Year's Day, the result may have been entirely different. There were rumblings from some Chelsea supporters that indeed Courtois might have done better with some of the Spurs goals. Either way he needed to dig his side out of trouble, but failed to do so.
This, of course, is precisely what Petr Cech has been doing time and time again for his entire Chelsea career, and sadly, as is the keeper's lot, it has perhaps gone by unnoticed and unappreciated.
Cech has now been playing for Chelsea since 2004, the year Mourinho joined the club, although he was in fact signed by his predecessor Claudio Ranieri. But he quickly became the rock upon which Mourinho's back to back Premier League winning side was built, and all of their trophies since. Most notably, he played a significant hand in helping the side win the holy grail of the Champions League in 2012, with a stunning performance in the penalty shoot-out.
For the record he is Chelsea's all-time record clean sheet holder, surpassing the wonderful Peter Bonetti last season, and is the foreign player with the most appearances for Chelsea. Add to that the record for the number of clean sheets in a Premier League season; three Premier League titles; four FA Cups; two League Cups and the Champions League – with instrumental performances between the sticks in all of them. And don't forget his life-threatening injury at Reading. Cech really has put it all on the line for Chelsea.
Most recently, in a season where he has only played a bit-part rolwe due to Courtois' ascension to the number one spot, he has not conceded a goal for 488 minutes and has kept a clean sheet in 7 out of 9 of his last Premier League games.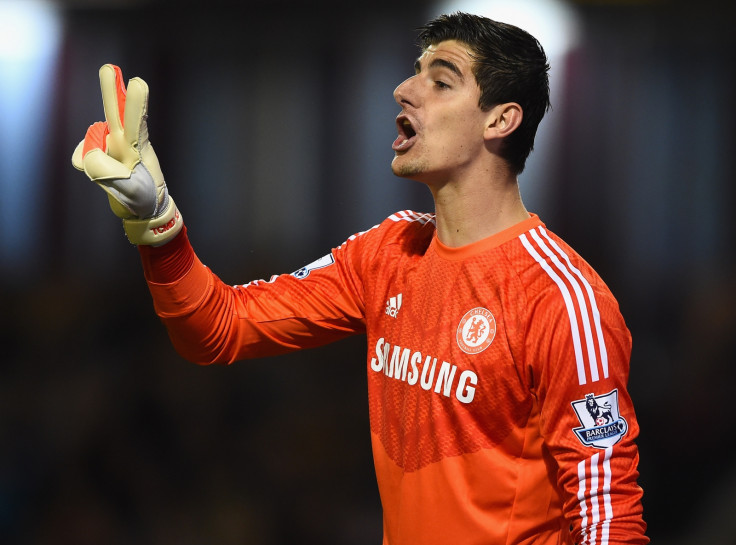 Cech is a great, great keeper who is still clearly very much at the top of his game. Why then is he not Chelsea's automatic choice as number one keeper? Well Courtois, it appears, has been promoted on the basis of his potential rather than his level right now, although to be fair he has been generally outstanding this season. There really is a cigarette paper between the two keepers, but if Chelsea were to keep arguably one of the world's best for the next ten years then he had to play. Courtois' best years are ahead of him, and perhaps Cech's are behind him. Furthermore, Courtois appeared to be capable of having a hissy fit and stomping off to play somewhere else if he didn't get his way.
True professional
Having a hissy fit is something you would never get from Petr Cech. Throughout what must have, professionally speaking, been a very difficult season for him, he has been thoroughly dignified, uncomplaining and humility personified. Every public utterance has been supportive of the manager's decision, and his rival for the number one spot. No bitterness, no undermining, no threats about wanting to leave or play for rivals.
Of course for those of us who have been privileged to watch the great man play for Chelsea over the last 11 years, this attitude was never in doubt. Cech is a highly intelligent and articulate man (he speaks five languages fluently) and also a thoroughly likeable, decent and honourable man. He even loves Foo Fighters and playing the drums! It pains me to see him bravely open himself up to social media with his twitter account, where of course he gets trolled by the usual sick keyboard warriors. But when he does, he seems to exhibit a complete lack of comprehension as to how people can behave so vilely. And that is the depth of the man.
Perhaps Chelsea can learn from the current meltdown surrounding Frank Lampard's departure and subsequent move to Man City. It appears that the club are happy to let 'Big Pete' go, and seem to be prepared to give him a free hand in his next move. I can understand that this is some sort of compliment and recognition of his outstanding service, but it will rankle with the supporters if we see him playing for a rival club such as Arsenal or Liverpool.
If on the other hand, Cech is happy to stay in whatever role at the club, I would be delighted. To have his presence and experience within the club would be a tremendous asset not just for the club, but also for Courtois, who I suspect could still learn a thing or two from Cech, about life both on and off the pitch.
Sadly I suspect his departure may well be inevitable in a club that values professionalism over sentiment, which is of course their prerogative, but either way the legendary status should remain intact and unblemished for this gentle giant of a keeper and man.
David 'Stamford Chidge' Chidgey presents the award winning Chelsea FanCast TV show and podcast which can be seen every Monday at 19.00 on chelseafancast.com or You Tube or heard at mixlr.com/chelsea-fancast/ or downloaded from ITunes. Follow us on twitter @StamfordChidge and @ChelseaFanCast
© Copyright IBTimes 2023. All rights reserved.