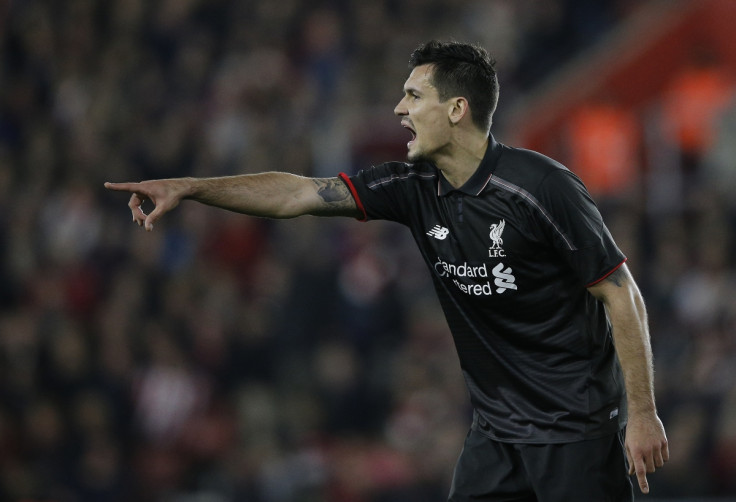 Former Borussia Dortmund star Steffen Freund has urged the German team to target Liverpool's defensive weaknesses in the second leg of their Europa Cup tie at Anfield on Thursday (14 April). The tie is currently locked at 1-1, but Freund – who also played for Tottenham Hotspur in the Premier League – thinks the Reds' backline is their obvious soft spot.
In particular, the two-time Bundesliga winner with Dortmund identified the centre-back partnership of Dejan Lovren and Mamadou Sakho as his former club's best hope of progressing in the competition.
"A good start in the game would be very good," he said of the much-anticipated game against Liverpool, according to Sky Sports. "Dortmund should attack very early in the first ten minutes. They should try to force Liverpool to make mistakes.
"The central defenders of the Reds are the weakest links – Dejan Lovren and Mamadou Sakho. If they are under pressure, they make mistakes."
Freund, 46, also urged the Dortmund players to relish the unique atmosphere of facing Liverpool at Anfield on a European night. Indeed, he compared the Premier League club's stadium to Dortmund's own Westfalenstadion.
"Just don't be intimidated," he advised his former club. "It's the last chance for Liverpool to make it in the Champions League next year. In the Premier League they won't qualify.
"It's a very special stadium. It's so tight, loud and emotional. But Dortmund should have got used to that kind of atmosphere from their own stadium. They have probably the best stadium in Europe."