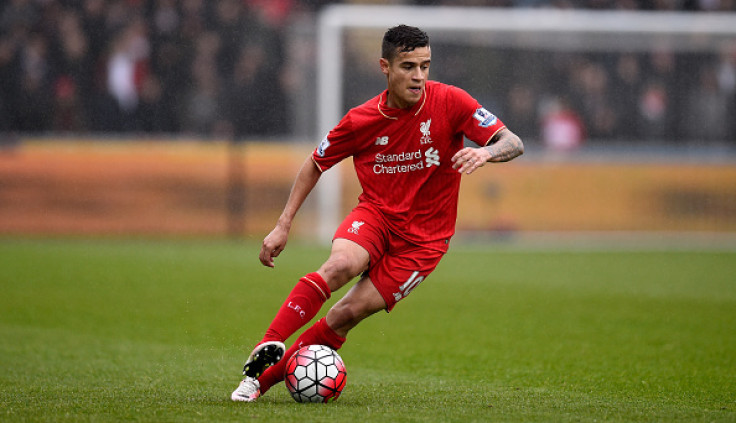 Jurgen Klopp has heaped praise on Philippe Coutinho ahead of Liverpool's final three games of the season, which includes a Europa League final against Sevilla in Basel on 18 May. The Brazilian midfielder started in their 2-0 win over Watford on Sunday (8 May) despite playing the entire game against Villarreal in the semi-finals of the European second-tier club tournament on Thursday (5 May).
The manager has admitted that he was not concerned about risking an injury to one of his key players ahead of the final and believes the midfielder needed game time owing to his physical condition and current form. The German coach has made it clear that he is not thinking of his squad for the Europa League clash at the moment as they still have important Premier League clashes against Chelsea (11 May) and West Bromwich Albion (15 May) before the end of the season.
The Brazilian played for an hour against the Hornets before being replaced by compatriot Roberto Firmino, and Klopp has revealed that it was a plan devised ahead of the game. The former Borussia Dortmund manager also heaped praise on Cameron Brannagan, who came on for the final 12 minutes for his second Premier League appearance of the campaign and could join the Brazilian duo in the squad for the visit of the Blues on Wednesday (11 May).
"Phil started on Sunday because we thought about the general situation with injuries and how it was in the previous games," Klopp said, as quoted by the Liverpool Echo.
"Philippe only played 45 minutes at Swansea. It wasn't a difficult decision. At the moment Phil looks very good. He's in very good shape."
"He's a very important player for us. We don't think about risk, we just need to play football. If I thought about risk then we would leave everyone at home and put out a line-up with I don't know who. That's not how it works," he explained.
"We are really serious people and we think a lot about what we do. In this case it was clear that Philippe maximum 60 minutes and Roberto (Firmino) 30 minutes."
"I am really happy that we could do it like this. That we didn't need to change anything earlier and that we could then give a boy like Cameron Brannagan an opportunity to play his second Premier League game," the German coach added.
"I couldn't have been happier about this. It was really deserved. Cam - what a boy! It was nice to be able to give him those minutes."