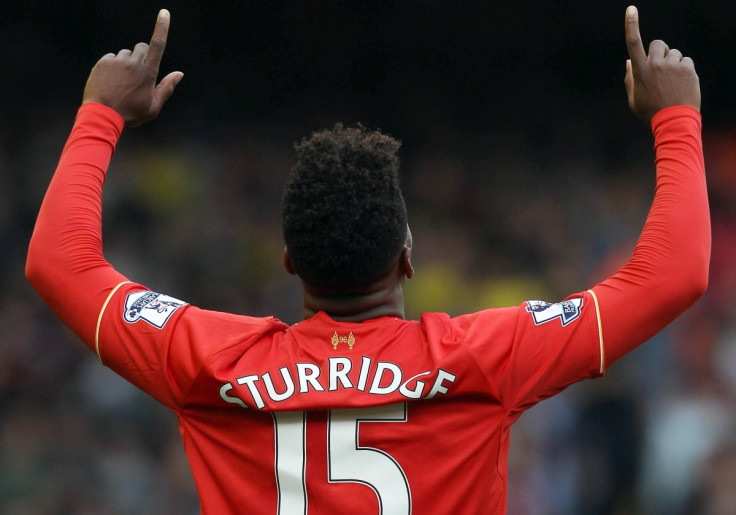 Liverpool have been boosted by the return to training of strikers Christian Benteke and Daniel Sturridge but manager Jurgen Klopp says neither player will be involved for the Europa League visit of Rubin Kazan. Benteke has missed the Reds' last five games with a hamstring problem, while Sturridge was forced out of Klopp's first game since succeeding Brendan Rodgers against Tottenham Hotspur, with a knee problem.
Both players have resumed training after their respective injuries and are among five players to make significant progress towards returning to first-team action. Roberto Firmino, who been absent since late September with a back problem, and defender Dejan Lovren, who suffered ankle ligament damage against Carlisle United, have also returned to training. Long-term injury victim Jon Flanagan is also making strides towards a comeback having not played for the club since May 2014.
"Most of them not available for the next games," Klopp told a press conference ahead of his first home game in charge of Liverpool, according to The Echo. "Sturridge is getting better and better. Yesterday was the first time outside. The target for him is Sunday. The other players are no option for Sunday. Ings and Gomez had their operation. It was a positive operation and they are on their way back. No complications.
"Flanagan getting better and better. We have three players back in training, Firmino, Benteke and Lovren. More options but not really starting options. We will see what we need for this game. It's very good for us that these players are back.
"We cannot start Firmino and Benteke in now to start. If all the players are fit we can think about [rotating] but that's not our situation. We know a little bit more about the young players. It was good what we saw. We will see who will be with us tomorrow."
Three games in six days for Jordan Rossiter
While Klopp has been boosted by news of the imminent return of a host of injured players, the international break saw him lose another in the form of midfielder Jordan Rossiter. The 18-year-old played a full part in all three of the England Under-19's European Championship qualifiers across just six days and returned to Liverpool's Melwood training ground with a hamstring problem.
The episode has left Klopp incensed by the treatment of the youngster who now faces a spell out of the Liverpool team during a campaign which has represented his breakthrough season at Anfield. "Rossiter is a special story, I've never heard a player at 19 years having to play three games in six days," he said. "Now we have to wait for him. I will find a way to talk to somebody about this. It's not OK.
"It's too much. What can we say? Three days in five days, football is 90 minutes. If you are young maybe you're more resistant but that is not normal.
"I have to talk to somebody. We are in contact, I didn't want to call somebody at the FA on my first day but this is not OK. He has a hamstring and it was because of the match. These young players are our future, if we handle them like horses than they will be horses. It's normal in England three games in five days? At Christmas I know, two games in two days!"