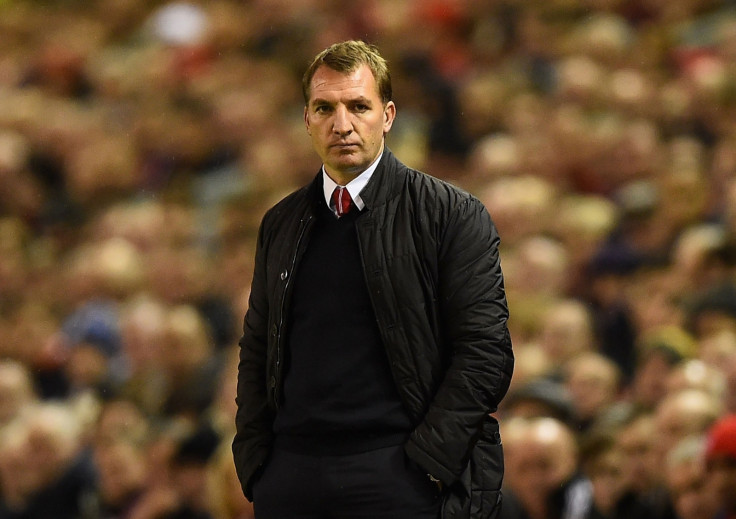 Liverpool manager Brendan Rodgers has claimed that Daniel Sturridge is still England's no 1 striker despite the emergence of Harry Kane this season.
The Tottenham striker is tipped to have a bright future for club and country after putting in some impressive performances thus far this campaign. He has scored 22 goals in all competitions for the north London club, making the top marksman in England.
However, ahead of Liverpool's clash against Spurs on Tuesday, the Reds boss insists that the former Chelsea striker is still the top man in the country because of his goal scoring record since his arrival at Anfield. Sturridge has scored 37 goals in 55 appearances for the Anfield club since his arrival in January 2013.
"For me, there's not anyone better than Daniel Sturridge," Rodgers said, as quoted by the Mirror.
"He's got everything in his game if he's playing consistently. His goal scoring record, his pace, his power, he's got everything and, as an English striker, there's no-one better than him," the former Swansea City boss explained.
Sturridge has only returned to action following a five-month spell on the sidelines and has yet to reach top form. On the other hand, Kane has been almost single-handedly winning games for Spurs, as they chase a place in the top four at the end of the season.
But Rodgers has acknowledged the emergence of the young Spurs striker and believes that, the Liverpool forward and Kane will be good when they are paired at international level.
"But I'm sure Daniel will look at it that there's another young English striker coming through and that will really help him when they come together at international level."
The Liverpool boss is delighted to have Sturridge back in the mix and believes that the striker will use the upcoming games to return to full fitness, as the Anfield club also looks to make up ground on the teams ahead of them in the race for a Champions League spot.
"It's a big boost for us because when he's on the field, he gives the opponent's defence a real problem, but also he's a natural goalscorer."
"He's got a big, big talent and he's obviously going to have to try and work his way back to fitness in games because there's so little time in between games to train," Rodgers explained.