Barcelona sporting director Ariedo Braida reveals admiration for Arsenal star Alexis Sanchez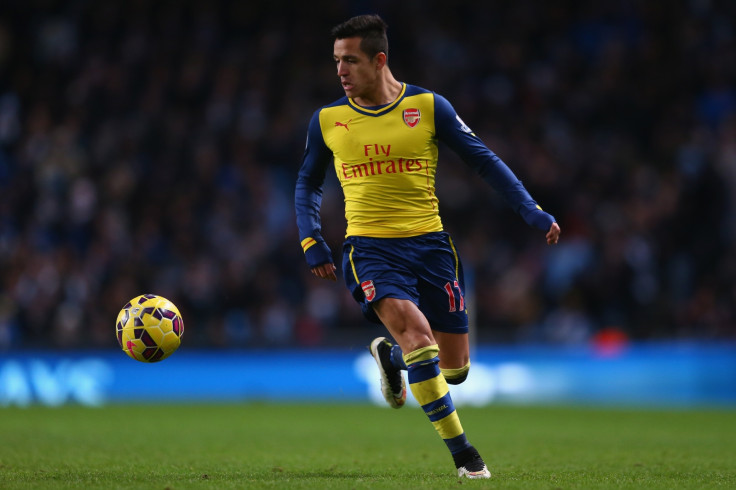 Barcelona international sporting director Ariedo Braida has sung the praises of Arsenal forward Alexis Sanchez as he is proving to be "one of the biggest stars in the Premier League".
Even though Sanchez scored 19 La Liga goals last season, Barcelona's former sporting director, Andoni Zubizarreta, put him up for sale last summer as, following the arrival of Luis Suarez from Liverpool and with Lionel Messi and Neymar up front, there was not enough space for all of the stars.
Arsenal manager Arsene Wenger took advantage of the situation to sign him for around £32m, after beating Liverpool, Juventus and Atletico Madrid in the race for his services.
However, it looks like the story could have been different had the new Barcelona international sporting director arrived at the Camp Nou earlier.
Braida, who worked for AC Milan for more than 28 years, recently joined the Catalans after Zubizarreta was sacked in January and when asked by Chilean newspaper El Mercurio about Sanchez, he said: "I would like to have him in all my clubs."
"Alexis Sanchez is a great player, one of the world's best in his position. I know him a lot. He has an exquisite technique," he said.
When asked whether he understood why Barcelona let him go in the summer of 2014, he said: "I do not know because I was not at the club at that time and I can not put myself in that assumption. I will just start my job [for Barcelona] this week. I do not what reasons led the club to let him go but I can say Sanchez now is one the best players in the Premier League and is now on a top level in the world."
The former Milan sporting director revealed he tried to sign Sanchez during his time with the Serie A giants, while Sanchez was playing at Udinese.
He said: "Alexis Sanchez could be one of my players and who knows may be in the future can be, you never know... Five years ago, when the Chilean played at Udinese and started to be a star we had conversations to bring him to Milan but we couldn't get it."
© Copyright IBTimes 2023. All rights reserved.