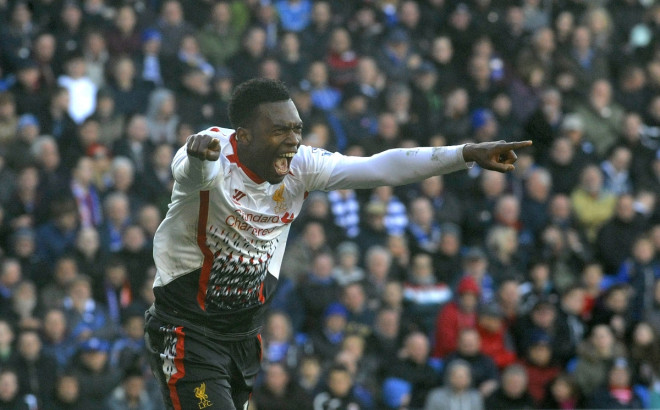 Liverpool will not enter talks with Daniel Sturridge over a new contract until the summer, Brendan Rodgers has confirmed.
The former Chelsea striker has been in prolific form this season having contributed 22 goals in all competitions, prompting speculation that he will soon be offered a new lucrative deal as his strike partner Luis Suarez was last December.
But Rodgers does not want any contract talks overshadowing the final months of the Premier League campaign where his side have a real opportunity to win their first league title since 1990.
"They'll be no contracts talked about until the summer," Rodgers told a press conference on Monday when asked of a potential new deal for Sturridge.
"The focus is for the club now, not for any player or manager. I think in the summer there will be a number of contracts that will be looked at by the football club to retain services.
"There's no doubt he has been outstanding since he's come here and the owners may look at that."
In addition to tying down the future of Sturridge this summer, Liverpool will expected to strengthen their squad with talent capable of lifting them to the next level in the Champions League, with qualification for next year's competition now virtually assured.
But while Rodgers acknowledges that he will be expected to spend big, he insists that the club will also be looking to the club's youth ranks to strengthen his first team.
"Our first look has to be within," Rodger added, Inside Futbol report. "Liverpool will always be a club that has to be in the market for the world's best. All the world class players we need won't always be on our doorstep.
"But part of what we do here is looking for the development of our own players and coaching. If you show that you care enough and want to learn and improve you'll get that opportunity.
"Then we put you in an environment which is a high-performance environment."
Liverpool can move to within just a point of league leaders Chelsea on Wednesday night should they beat Sunderland, before welcoming Tottenham Hotspur to Anfield on Sunday.