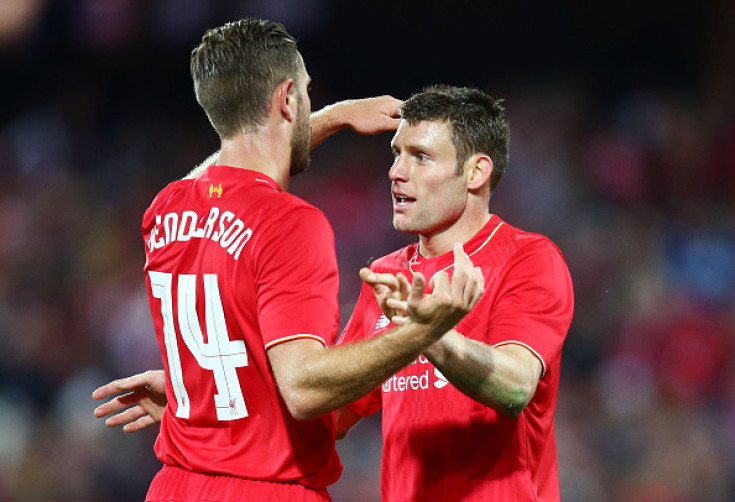 Graeme Souness believes Liverpool midfielders need to score goals regularly if the Reds are hoping to finish in top four this season.
Brendan Rodgers saw his captain Steven Gerrard leave the club as a free agent this summer. He appointed Jordan Henderson as a new skipper, while adding James Milner to the squad as he arrived on a free transfer from Manchester City.
The former Swansea manager has the services of Milner, Henderson, Philippe Coutinho and Adam Lallana as the recognised midfielders in the squad. Liverpool signed Christian Benteke from Aston Villa earlier in the summer.
The former Reds midfielder claims the Belgium international needs to find the back of the net consistently, while the midfielders need to contribute if Liverpool hope to finish in top four in 2015/16 season.
"The scoring feats of Suarez and Sturridge also camouflaged how few goals Liverpool were getting from their midfield. Last season, the top scorers were Steven Gerrard with nine in the league and Raheem Sterling with seven, but both are no longer at the club," Souness told the Sunday Times.
"I don't see enough goals in a midfield of James Milner, Jordan Henderson, Philippe Coutinho and Adam Lallana. Are any of them going to get into double figures in the Premier League?
"Benteke has to be on fire and two or three of them need to contribute if Liverpool are going to come anywhere near the top four.
"At Arsenal, Giroud has more support on the scoring front. Alexis Sanchez scored 16 times for them last season in the Premier League, mostly from the wing, while Santi Cazorla scored seven and Aaron Ramsey six. In total, they scored 20 more goals than Liverpool and finished three places above them."
Rodgers will take his men to the Emirates as Liverpool will take on Arsenal in the Premier League clash on 24 August, Monday. A victory for the Merseyside club will see them maintain their winning streak intact.