Liza Minnelli admitted to rehab for substance abuse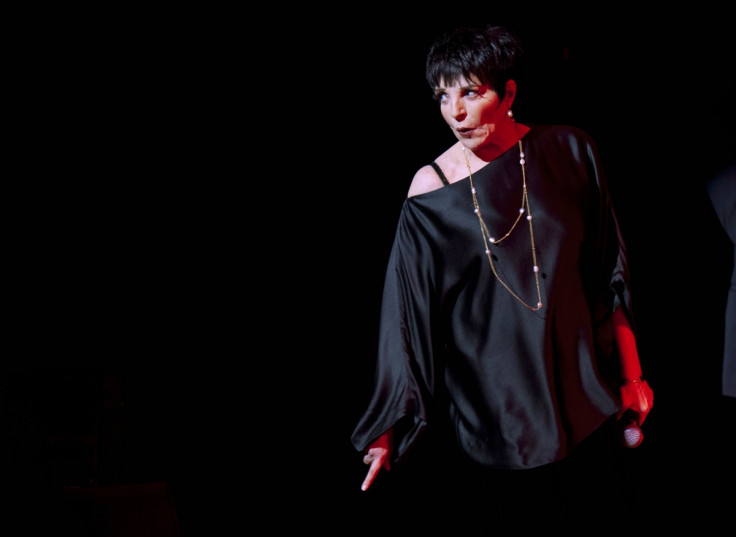 Cabaret actress Liza Minnelli has checked herself into a rehab facility to tackle her problem with substance abuse.
The 69-year-old was admitted into a Malibu clinic this week where her rep says she is receiving treatment for her longstanding issues with alcohol and drugs.
Minnelli's spokesman Chris Gorenstein said in a statement: "Minnelli has valiantly battled substance abuse over the years and whenever she has needed to seek treatment she has done so. She is currently making excellent progress at an undisclosed facility."
TMZ reports that Minnelli has been at the facility for a few days and that her main problem is with alcohol.
The actress has checked herself into rehab several times in the past with her most recent stint said to be in 2004. In the 1980s, Minnelli checked herself into the Betty Ford Clinic, while she is also believed to have received therapy at The Caron Foundation in Pennsylvania at some point.
E! Online reports that Minnelli's substance abuse began after the death of her mother, Wizard of Oz actress Judy Garland, in 1969. Garland's death was caused by an accidental drug overdose. In a 2004 interview with The Guardian, Minnelli opened up about her addiction, which she described as her "demons".
"My whole life, this disease has been rampant. I inherited it, and it's been horrendous, but I have always asked for help," Minnelli told the publication.
Minnelli has not been seen in public since September 2014, when she reportedly had back surgery to help relieve an injury that prevented her from performing on Broadway. Due to the surgery, the Oscar-winning actress was not able to attend the funeral of her friend Joan Rivers that same month.
Minnelli is one of the few actors to have won an Oscar, Emmy, Tony and Grammy award.
© Copyright IBTimes 2023. All rights reserved.