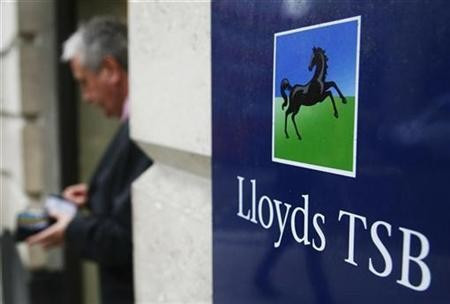 Lloyds TSB has siphoned £1bn from the Bank of England's Funding for Lending Scheme (FLS), a credit easing effort designed to free up affordable credit for consumers and small businesses, and says it intends to take more in the future.
Treasury and central bank officials believe that a squeeze on the availability of finance is holding back recession-hit Britain from growth, as banks are fearful of taking on extra lending risk in such an uncertain global economy and so consumers and smaller firms are unable to borrow much-needed cash.
Antonio Horta-Osorio said Lloyds, which is 40 percent owned by the taxpayer after being bailed out during the financial crisis, would lower its lending rates for small and medium sized enterprises (SMEs) and mortgage seekers within weeks, according to Reuters.
Lloyds lent £6.6bn to SMEs in the first six months of 2012 and boosted lending to smaller firms by 4 percent over the past year.
Under FLS, banks are offered cheap loans from the Bank of England in relation to the value of their lending to the real economy of businesses and consumers.
As a bank increases its lending to the real economy, so does the total value of discount-rate loans it can access from the Bank of England.
The intention is that there will be a significant financial incentive for banks to lend more at affordable rates.
In turn, first time buyers will be able to step onto the property ladder as painful deposit requirements - sometimes at 20 percent of a mortgage's value - are eased.
Also smaller firms that have struggled to find finance they desperately need to stay afloat during the recession, or to expand and create jobs, will be able to raise capital by borrowing from banks again.
Other British banks, RBS and Natwest, said FLS would lead to their SME lending rates being slashed by as much as 1.6 percent.
"This is our best ever offer for SMEs, and the best available in the UK," said Chris Sullivan, chief executive of RBS and NatWest Corporate Division.
"RBS and NatWest are determined to play their part in supporting the economic recovery. The clearest and strongest way we can do this is by letting people know that we are open for business and ready to support their ambitions on the best terms available."