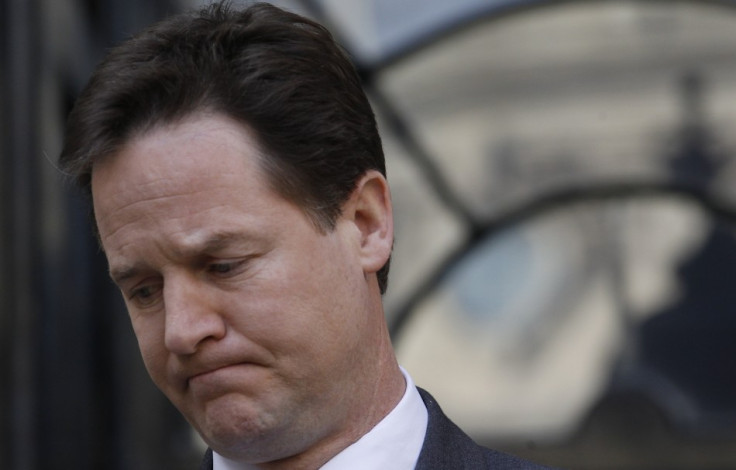 Deputy prime minister Nick Clegg has said he is "really sad" so many Liberal Democrat councillors lost their seats in the locals elections, as the coalition government suffered heavy losses.
The Lib Dems have taken a battering at the local level, with the number of councillors falling below 3,000 for the first time - the lowest number since the party was formed in 1988.
The party lost control of Cambridge council, which they have held since 2000.
Turnout was also its lowest since 2000 at 32 percent.
As the results came in, Clegg said: "I am really sad that so many colleagues and friends, Liberal Democrat councillors... have lost their seats. It's not an easy job and it can't be done overnight, but our duty is to boost jobs and investment and to restore a sense of hope and optimism to our country."
After a poor night for the Lib Dems, Clegg said he believes the coalition is in a "difficult mid-term period" and his party still has a vital role to play in government.
"I believe that over time people will come to acknowledge our unique role, the Liberal Democrats, in this government as the only party in British politics that combines responsibility on the economy with social fairness," Clegg said.
The Lib Dems' Danny Alexander, Treasury chief secretary, told the BBC it was "very disappointing to see so many losses", but also insisted his party is "making a real difference to this country".
Lib Dem president Tim Farron apologised to party councillors who lost their seats in the local elections during an interview on the BBC Radio 4's The Today Show.
"I am sorry and genuinely sorry," he said. "Because when all said and done, Liberal Democrat councillors, if you look at the studies over the years, we do work harder, a darn sight harder than the other parties."
"We do community politics and we do it for real. Those guys lost their seats last night not through their fault, but through our fault because of where we are nationally being in government. "
The Lib Dems dropped 8 points from 2008 but still held 16 percent of the share.
Cameron's Judgment Day: Labour Gains in Local Elections Pile Pressure on Coalition Government