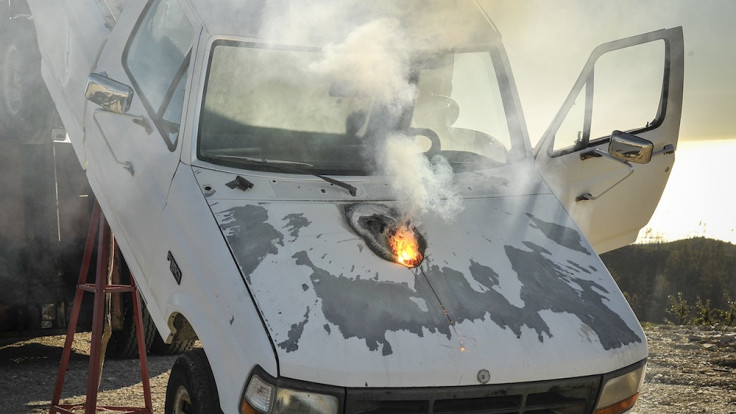 A fibre-optic laser weapon capable of stopping a truck dead in its tracks was announced by US-based aerospace and defence company, Lockheed Martin earlier this week.
The revolutionary Advanced Test High Energy Asset system – 'Athena' – is capable of immobilising moving vehicles. It has been designed to protect critical infrastructure while limiting collateral damage.
During a field test, the 30-kilowatt laser managed to disable the engine of a small truck.
The company's bosses have expressed satisfaction with the results of the latest ground-breaking technology.
Athena is a one of new generation of weapons that combine multiple laser beams into a single beam.
"Fiber-optic lasers are revolutionising directed energy [laser] systems," Keoki Jackson, Lockheed Martin's chief technology officer said in a statement. "We are investing in every component of the system – from the optics and beam control to the laser itself – to drive size, weight and power efficiencies. This test represents the next step to providing lightweight and rugged laser weapon systems for military aircraft, helicopters, ships and trucks."
Although the weapon is designed to halt a moving vehicle, the field tests were conducted on a mounted truck. The laser reportedly burnt through the truck's bonnet and engine "in a matter of seconds".
Lasers are set to feature more prominently on the battleground. Last year US Navy fitted a laser weapon system known as LaWS on warship USS Ponce. The raygun can shoot down aerial drones at short distances.
Lockheed Martin is also planning to make a 300-kilowatt laser within three years. This weapon would have 10 times the power of the LaWS and Athena systems, and could destroy cruise missiles while they are in flight.