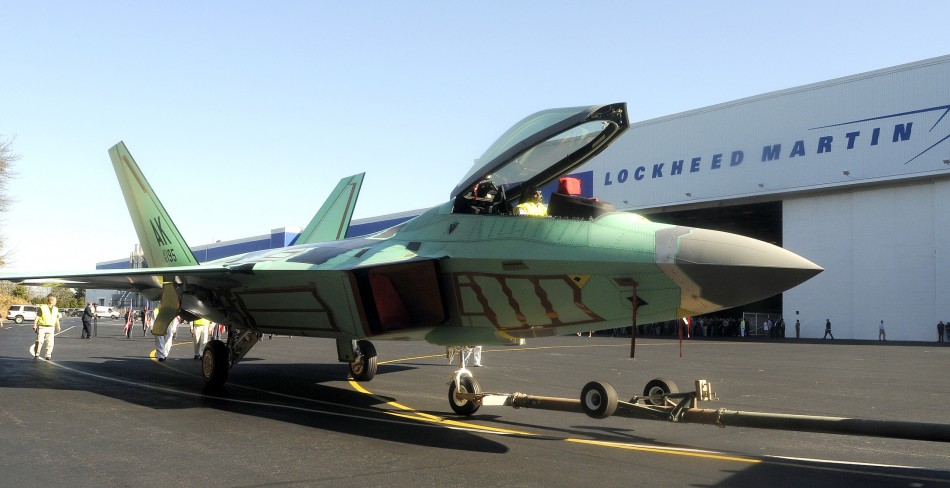 Lockheed Martin has revealed that it is working on high-tech weapons and aircraft systems. At the company's annual media day on 15 March, it said these included a hypersonic aircraft that can fly six times the speed of sound, a laser weapon and a missile capable of Mach 20 speeds.
The Maryland, US, headquartered company said it was close to a technological breakthrough that could help the US military build such an aircraft. This would benefit the military as they would be able to reach the targets before their rivals find the time to react.
Marillyn Hewson, Lockheed's chief executive said: "We're proving a hypersonic aircraft can be produced at an affordable price. We estimate it [the hypersonic aircraft] will cost less than $1bn [£709m, €903m] to develop, build, and fly a demonstrator aircraft the size of an F-22."
Orlando Carvalho, head of Lockheed's aeronautics division, said the company was working on the engine which would power the proposed hypersonic aircraft. He said it had partnered with Aerojet Rocketdyne, the rocket manufacturer, to make the engine that would involve scramjet technology.
Carvalho explained that the innovation that has gone into the aircraft project in terms of Lockheed's efforts on materials and Aerojet Rocketdyne's work on engine was "much more rapid" than in the past.
"That said, it's going to require a significant amount of development work, investment and maturing of the technology," he added. Lockheed anticipated that it will work on the aircraft project throughout the 2020's and expected the aircraft to enter service only in the 2030's.
Hewson made a presentation which showed the capabilities of the laser weapon. It had managed to burn a hole in the bonnet of a pick-up truck and disable its engine. While these could be used on the battlefield, Hewson said they were trying to improve the technology to make the laser weapons more powerful while trying to reduce their weight, according to the Financial Times.