If you firmly believe that technology is an art form – and also happen to have £7,000 lying around – this 4K television from German manufacturer from Loewe might just sate your ostentatious appetite.
The OLED Loewe Bild 9 panel comes in 55in and 65in models. It features a unique gold-coloured triangular stand, which lets you tuck the massive display conveniently into the corner of a room. Alternatively you can stick it on a table or attach it to the wall – although doing do surely takes away half the appeal.
There's a practical reason for wanting the Art Deco-inspired steel frame: it doubles as a housing for the power and input cables, making the television look more like a work of art sitting on an easel and less like something you use to watch Masterchef in your pants.
The display on the Loewe is just 7mm thick, on par with modern smartphones, and features high dynamic range (HDR), wide colour gamut courtesy of Dolby Vision as well as Smart TV abilities that allow you to connect it to the internet and various streaming services, including Tidal and Amazon Video. There's also a massive 1TB hard drive built right into the set.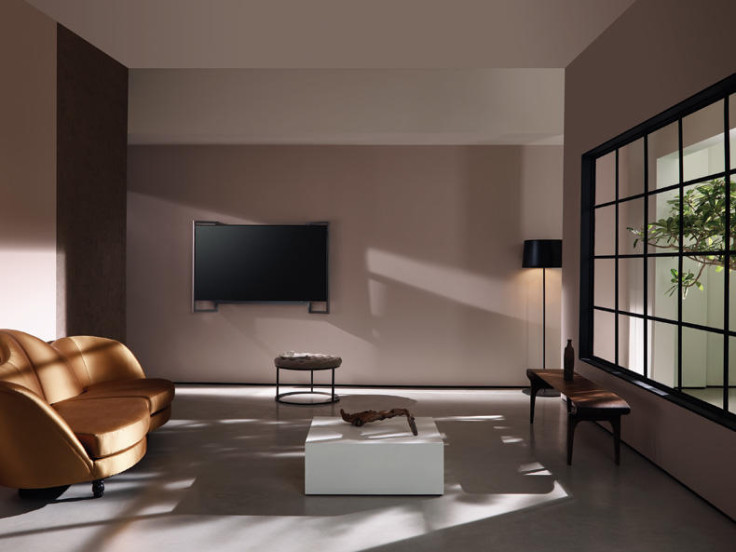 Another lovely touch is the integrated slide-to-reveal 120w sound bar, which appears from behind a panel when you power up the television – and then disappears out of sight when you switch it off.
Naturally, a television of this calibre comes with a suitable asking price: £6,990. In all honestly it's far from the most outrageously-priced 4K set out there – consider Samsung's insane curved 88in Q9 set with quantum dot tech for example, which will set lottery winners back a mere £17,800.