Samsung on 3 January announced its new QLED TV series at the 2017 product unveiling held at the Keep Memory Alive Event Center in Las Vegas. The new products will be displayed at the 2017 CES event from 5 January.
The 2017 QLED TVs — Q9, Q8 and Q7 — bring colour performance improvement, the company promises. The QLED TVs can supposedly reproduce 100% colour volume at all levels of brightness. Overall, Samsung is claiming the new range of TVs offer the "Best picture quality – ever".
The QLED TVs pack new Quantum Dot pixel technology, which brings a significantly improved range of colours with fine details when compared to conventional TVs, says Samsung.
The Quantum Dot allows Samsung TVs to express deep black and other details despite the light or dark scenes. The TV screens can generate peak luminance of 1,500 to 2,000 nits, without impacting colour accuracy.
"With the QLED TV, we've solved problems that everyone — and every home — has experienced; cable clutter, thick wall mounts and a slew of devices sitting right under the TV," Dave Das, senior vice president of Consumer Electronics Marketing for Samsung Electronics America, said in a statement.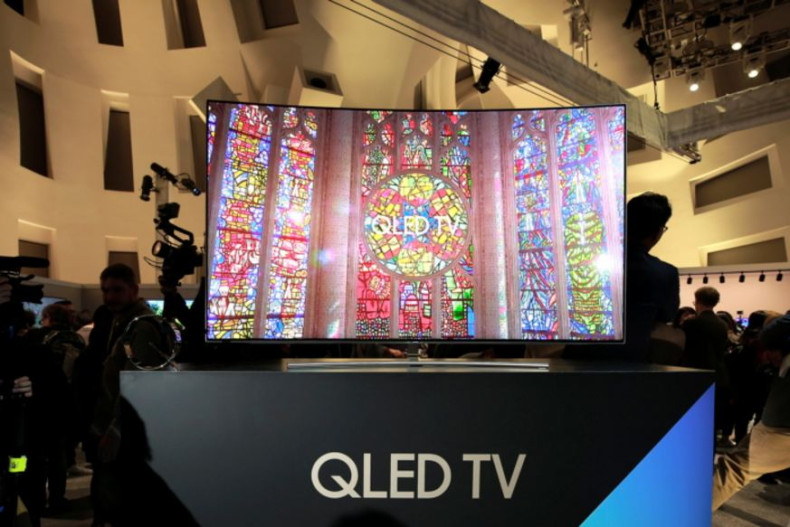 "With our 2017 lineup, the focus remains where it should be — the content on the screen — not everything surrounding it," said Das.
Other key features of the QLED TV include Invisible Connection cable, using which all peripheral devices can be connected to the TV. The no gap wall-mount makes it easy to fix the TV against the wall.
Samsung is also offering two stands to elevate the TV, for those who don't want to mount the device.
Samsung is also betting on its Smart TV offering through its new TV lineup. This includes Samsung's Smart remote that can control the connected devices. Consumers can now use their mobile devices to select and start their favourite TV programmes and video-on-demand services on their TV with the help of the Smart View mobile app. They can also get alerts on their mobile devices about the content.