The high-end German TV brand Loewe, has denied rumours that Apple is in negotiations to buy it, with an eye on producing an Apple-branded television later this year.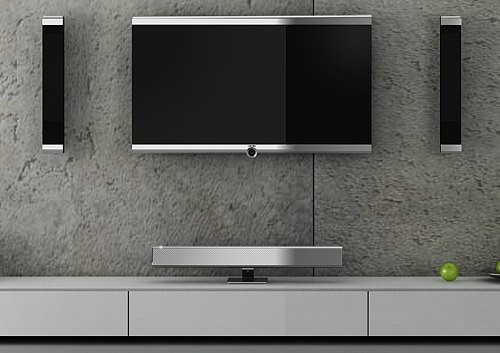 A reprt from Apple Insider over the weekend suggested that Apple was negotiating to acquire Loewe AG, a manufacturer and distributor of high-end televisions, audio equipment and integrated entertainment systems. An anonymous source, speaking to the website, said that an offer of €87m (£70m) had been made by Apple, but a decision had yet to be made by the German company.
However, the source also added that Loewe "has been advised by its financial advisor to accept the offer and a final decision is scheduled to be announced internally before 18 May 2012."
In response, Loewe contacted German website Heise to say that there was "absolutely nothing to it [the rumour]." Loewe's largest shareholder is Sharp, the same company rumoured to be supplying panels to Apple for a new television, set to be launched later in the year.
There have been numerous reports that Apple will launch a so-called iTV later this year, though Apple itself has never confirmed it is working on such a product. In his biography the late Steve Jobs did say that his company had finally "cracked it" in terms of getting a television set to work.
We have seen a lot of concept designs by various people over the last few months but still await official confirmation from Apple that it is actually working on a television set.
The new set is likely to integrate all of the features of Apple TV, which the company continues to call "a hobby", but which has been selling in increasing numbers in recent months. TYhere are also rumours that Apple is testing a television with Canadian cable companies Rogers and Bell.
Among the rumoured features expected in the Apple television, include Siri vocie assistant integration, a touchscreen and access to teh Apple App Store. Apple will be holding its Worldwide Developer Conference (WWDC) in San Francisco at the beginning of June when it is thought that the company could unveil the iPhone 5, a revamped MacBook range and possibly a new Apple television.
Must Read:
Apple Television: Specs, Release Date and Pricing