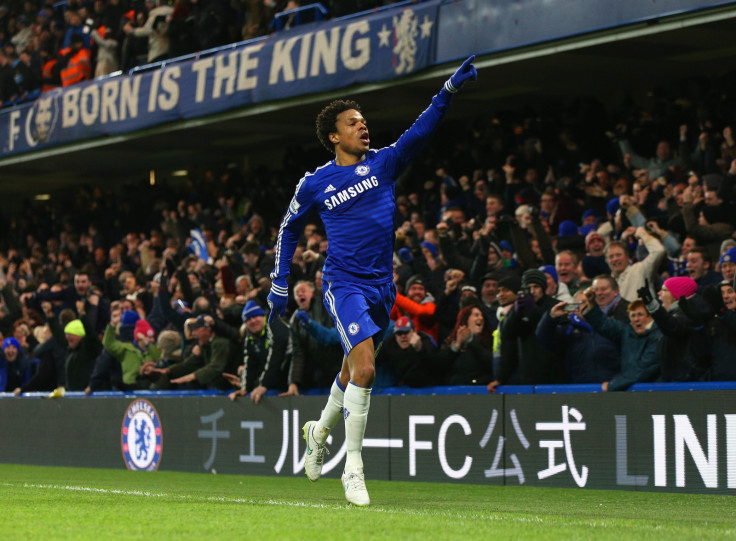 Chelsea striker Loic Remy has decided to snub interest from a number of clubs to stay at Stamford Bridge next season – despite the arrival of Radamel Falcao on loan from Monaco potentially curtailing his playing time.
The former Newcastle and QPR striker moved to Stamford Bridge last summer alongside Diego Costa and Didier Drogba as part of Jose Mourinho's overhaul in attack – with Fernando Torres, Samuel Eto'o and Demba Ba all leaving the Blues.
But his future at West London has been under scrutiny since the arrival of Falcao , with The Mirror reporting Crystal Palace, Swansea and West Ham were all closely monitoring his situation.
However, the France international has insisted he wants to stay at Stamford Bridge and wants to take opportunities to play more in the coming season.
"I am flattered by other teams wanting me, but I have never wanted to leave this club because I feel really good here. Of course I want to play more but I am sure I can do that. That's my target. I will just try to make it happen, by working hard and showing the manager he can count on me. My mind is here and I don't want to leave," Remy said, as quoted by Standard Sport.
"I know there are a lot of games and I will have my chance. I have to be ready at a good time and not be injured. I was happy with what I did last season, but I want to do more. I want to play and score more. My focus is the same."
Remy started just six Premier League games during his first year at Chelsea, due to the impressive form of Costa.
Aware that Costa is currently Mourinho's first choice for the number nine role, he is ready to compete with both the Spaniard and Falcao to prove his worth.
"Can I become first choice here? Nothing is impossible, so yes. I know that Diego is a really good striker and scores a lot of goals, so at the moment I think he is first choice here. But for me, things can happen quickly in football and I will never give up."
Remy has also hailed the arrival of Falcao, saying that the competition for places will help both him and Costa.
"Falcao is one of the best strikers in the league and it's good for the club to have this kind of player. For me there is no problem. It is a good thing that he joined us and we have three strikers. We can all play because one of us can get injured and there are a lot of games during the season. Chelsea can count on three strikers and that's really good.
"So for me it's good to play with him. I can learn a lot training next to this kind of player. It's all good to have Diego and Falcao next to me to improve and to be a good striker."