Essential business tools such as email could grind to a halt this summer as office workers watching the London Olympics online strangle internet connections.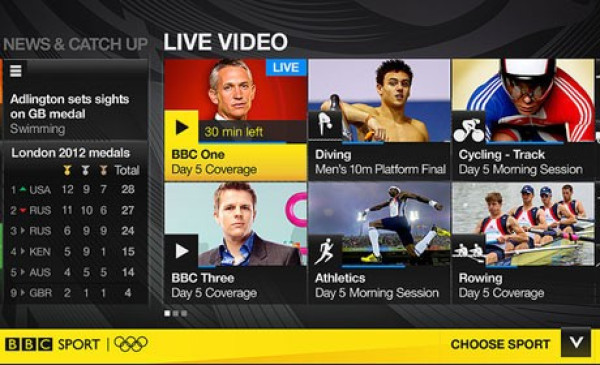 Network security company Palo Alto Networks said in a report sent to IBTimes UK that employees watching the games online at work could have a detrimental effect on important tools like email.
While many London businesses are planning alternative transport and working hours to not be affected by the games, Chris King of Palo Alto Networks says "it is a different type of traffic that can't be ignored and could potentially cause headaches for many companies.
"Workers now take video streaming for granted, and while most of the time streaming media online isn't an issue, a concentration of demand around a major event such as the Olympics can lead to a huge spike in bandwidth consumption.
"Many organisations could face a scenario that during some of the more popular events their networks could effectively be strangled with essential business tools such as email grinding to a halt."
Live streaming will be a major aspect of the Olympic Games, with the BBC providing 24 live streaming channels covering every event from the 36 sports contested during the games online, through the Red Button, online and on the dedicated iOS and Android apps which were launched this morning.
All this adds up to an huge amount of data, and streaming it all will takes its toll on internet connections across the country. Palo Alto Networks adds that video streaming across the internet has increased by a massive 300 percent in the last 12 months alone.
To gather its findings, the company researched internet connections and how they are used at more than 2,000 organisations around the world - 66 of which were in the UK - over a six month period between 2011 and 2012.
The company also found that at least one social network was used in 97 percent of the businesses monitored and, while Facebook and Twitter were the most popular, newer platforms like Tumblr and Pinterest also appeared often.