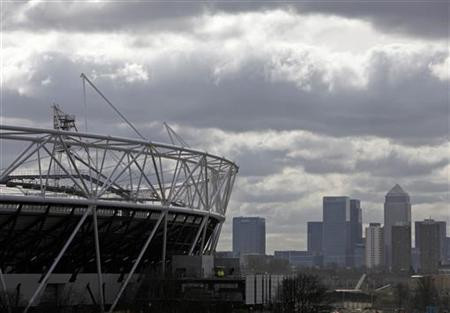 A recent report from the BBC has confirmed that a website designed to sell tickets for the 2012 Olympic Games to overseas fans, crashed yesterday as British buyers attempted to bypass the ticket lottery and buy directly from the site.
The Sportsworld website that was targeted is an authorised Olympic ticket reseller for American Samoa, Cook Islands, Denmark, Fiji, Marshall Islands, Palau, Papua New Guinea, Nauru, Solomon Islands, Tuvalu and Vanuatu.
It has been theorised that the website attracted the attention of the British public due to its "first-come-first-served" policy -- which allowed buyers to avoid the seat lottery buying from the official channels forces you into.
Despite being designed as an outlet for foreign fans to buy tickets, the website would not be breaking any laws should it sell to British citizens.
After figuring this out, eager British buyers reportedly besieged the website, with the sheer volume logging on crashing the website and thus forcing the Oxfordshire-based company to suspend service.
The seller subsequently put up a post reading, "We are currently reviewing existing ticket orders and as a result there are no London 2012 Olympic Games tickets available until further notice."
Speaking to the BBC Matt Bath, from the consumer watchdog Which?, commented on the cyber-siege, "Anyone buying tickets from sites based outside the UK will know immediately what event they have secured tickets to and how much they are paying.
"That's a luxury those of us who have bid for tickets through the UK system can only marvel at.
'It'll be another month before we find out what tickets we've managed to get and how much we've spent."
Many analysts have speculated that the reason for the Brits behaviour could stem from desperation rather than greed.
To date, though only 6.6 million tickets are currently available, roughly 20 million requests for the tickets have already been made. This has led to over-subscriptions in over 50 per cent of the 650 Games sessions.
For these reasons, many have argued it's unsurprising that members of the British public have expanded their search pattern, looking to get their hands on one of the near 1.1 million tickets issued to other National Olympic Committees for sale abroad.