London City Airport's £344m expansion plans get green light
Philip Hammond describes expansion plans as clear signal Britain is open for business.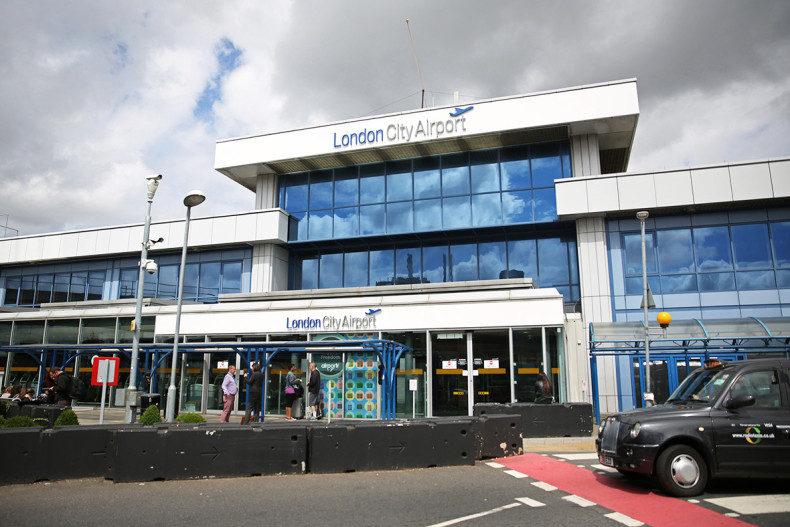 Plans to expand London City Airport were given a boost on Wednesday (27 July), after the proposal received a green light by Transport Secretary Chris Grayling and Communities and Local Government Secretary Sajid Javid.
The £344m expansion programme, which includes upgraded transport links, an expanded terminal and a new taxiway for aircraft, is expected to create 1,600 staff jobs plus an additional 500 construction positions.
London City Airport's chief executive Declan Collier said the expansion would create some "much-needed aviation capacity in the South East, and generate an additional £750m per year for the UK economy."
Last year, 4.3 million passengers travelled through the airport, the highest figure the terminal has recorded since it opened in 1987. Under the plans the airport expects to add approximately a further 32,000 flights by 2025 to unlock more air capacity within London's airport system in advance of a new runway for the South East of England. The expansion is also expected to result in airlines flying to longer-haul destinations, including the Gulf states and Middle East, Turkey, Russia and the east coast of the US.
"As the airport serving by far the highest proportion of business travellers in the UK, who do some £11bn of trade in Europe annually, today the Government has sent a strong message that London and the UK are very much open for business," Collier added.
Collier's words were echoed by the Chancellor Philip Hammond, who indicated the airport's expansion proved London was determined to strengthen its international relationships.
"London City Airport's ambitious growth plans will boost international connections [and] strengthening the City of London's links to destinations across the world," he said.
The decision comes as the government is yet to decide which airport between Gatwick and Heathrow will be granted permission to expand. The long-running saga has been beset by a number of delays and former prime minister David Cameron said before the European Union referendum last month that any decision would have to wait until after the vote.
However, the approval of London City's expansion plans was met with approval by Gatwick's CEO Stewart Wingate.
"The expansion of City Airport is great news for the national economy and will generate welcome competition between the network of airports serving the South East - delivering more choice and cheaper fares for consumers," he said.
"Today's quick decision demonstrates what can be done when an expansion scheme that is deliverable is chosen. The South East however desperately needs even more airport capacity and only Gatwick can deliver it because our plans are simple, low risk and are better for the environment."