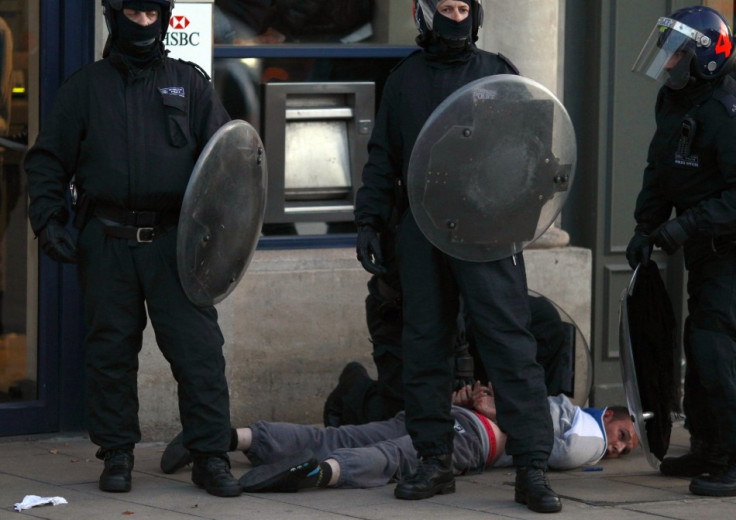 Following the rioting and looting incidents spreading across Britain, the Metropolitan Police has released an advice guide for the general populace outlining how to stay safe during the civil unrest.
The guide was published online on Wednesday morning. It highlights how while "those who live and work in London should go about their daily lives without fear - we [the Metropolitan Police] do however ask that they take sensible precautions to ensure their safety."
Travel
Travel was the key area highlighted in the police's recommendation. The Met advised that all London residents only travel if absolutely necessary.
"We would advise members of the public to avoid any unnecessary travel to areas that have been affected by the events of the last couple of days and to keep safe by not putting themselves into vulnerable positions.
"It is possible that your journeys to and from work may be affected so think ahead and plan carefully. Stay alert and be aware of what is going on around you," read the Met's statement.

Information Sources
As well as warning against unnecessary travel, the Met also released a list of information sources concerned individuals could use to avoid rioters.
The London police force recommended that before travelling residents check Transport for London's website (TFL). The site's tools section will reportedly allow users to check which areas the riots have affected and plan their journey accordingly.
The advice guide also recommended that residents check their local council's website to keep apprised of what is going on locally street by street.
For those looking for more immediate updates, the Met's riot advice guide suggested that concerned residents follow it on Twitter or sign up for the Neighbourhoodlink service.
Those without internet access were pointed towards the London Travel Information phone-line on 020 7222 1234.
Advice for Parents

In the guide, police addressed the growing number of youths being seen amongst the rioters, requesting that parents be extra-vigilant about their children's location.
"Over the last couple of nights there have been a large numbers of young people placing themselves in situations that were dangerous and violent. We appeal to parents and all those responsible for young people to work together with police to ensure that youngsters do not get drawn into the kind of disorder we have seen.
"There is a role for the whole community - police, parents, schools, local leaders and others - to stand together and convey the message that crime and disorder will not be tolerated," read the Met's statement.
Helping the police

As well as offering advice to residents seeking to avoid the violence, the Met police also took the opportunity to request help identifying rioters.
The police requested that residents visit its Flickr account to see photographs of rioters. It went on to ask that those with information contact its incident room on 020 8345 4142.
The police's advice guide comes just as the riots, which began in London's Tottenham area as a valid protest against the police shooting of Mark Duggan, have spread north, with the latest reported incidents coming from Manchester.
A full list of the Met's recommendations can be read here.