The Metropolitan Police is warning people who may have bought tickets for the London Olympic and Paralympic Games from Euroteam's group of websites that they may not receive them.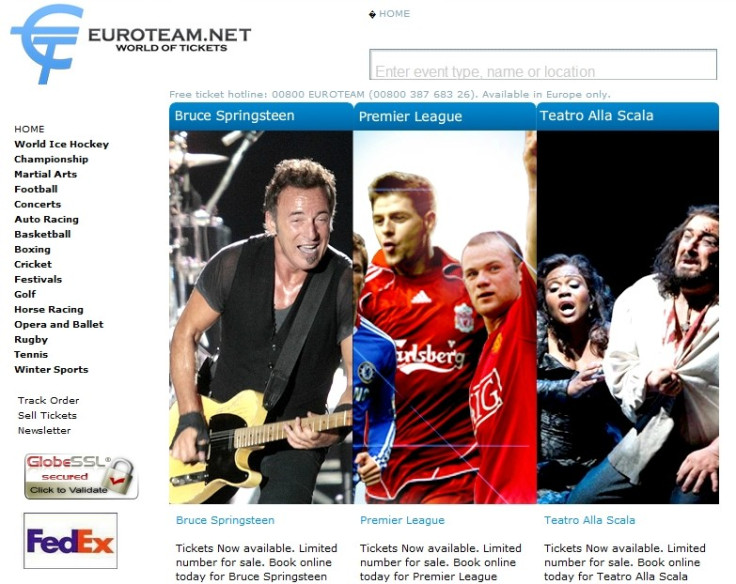 Detectives from Operation Podium said those who have bought tickets from a number of sites may be "a victim of crime".
The websites involved include:
www.euroteam.net
www.tixnet.com
www.olympicticket.info
www.euroteam.info
www.euroteamtickets.com
www.2012tickets.org
www.londonsummergames.net
www.londonsummergames.org
www.euroteam.travel
www.worldticketservice.net.
Detective Superintendent Nick Downing from Operation Podium said anyone who has purchased tickets from those sites should immediately contact the company they originally tried to buy tickets from and get in touch with their payment service provider to draw this matter to their attention.
"Please check carefully if you have bought tickets from any of these websites, I am seriously concerned that anyone who has bought Olympic or Paralympic tickets will now not receive them," Downing said.
"There is an ongoing investigation by the Norwegian Police into the wider activity of this company and we know that the company have stated that they have not sourced all of the Olympic and Paralympic tickets that they have sold."
He added the Metropolitan Police think there may be victims in Europe, the US, Canada, Australia and China.
A blogging website warning about Euroteam's inability to deliver tickets was set up in December 2009. The company also sells tickets to concerts and Premiership football matches.
Downing said the only way to safely and securely buy tickets for the games is via the official London 2012 website and he advised consumers to confirm they have a ticket before travelling to the games this summer.
Euroteam did not respond to our request for a statement about the olympic tickets.
Must Read:
London 2012 Olympics: Advice for Victims of Ticket Fraud
London 2012 Tickets: Euroteam in Court and Simon Maxwell Accomplices
London 2012 Olympic Tickets Website Scam: Police Arrest Surrey Man