Advice from the Metropolitan Police's Operation Podium team on what to do if you think you have been a victim of fraud when buying tickets to the London 2012 Olympic Games.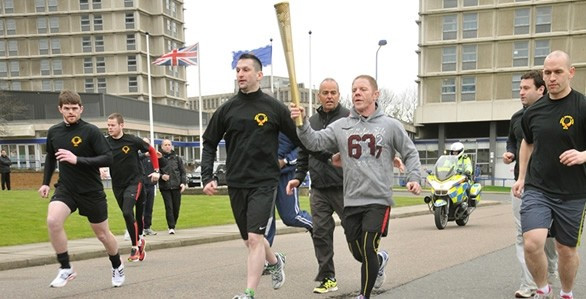 A number of unofficial websites offering tickets to the London 2012 Olympic Games may not be able to provide all those they have sold, according to the Metropolitan Police.
Operation Podium, which has been set up specifically to look into crimes related to the Olympic Games has already arrested Surrey-based website owner Simon Maxwell and, seperately, has begun a legal case against Euroteam.
"There's a lot of sites out there that look legitimate but you can't tell. Since the day we started Operation Podium and our ticketing strategy we have been consistent all along that if you go to the London 2012 website you get all the details you need," said Det Supt Nick Downing of Operation Podium.
"If you are living abroad it tells you who your national Olympic committee is and your authorised ticket reseller. That's the only place you should be getting your tickets. If people followed that it would be safe and secure."
Downing said that some of the websites wrongly claim to be official sellers but others clearly say they are unauthorised.
"When someone is unauthorised that means they don't have a guaranteed ticket supply. If you want to take that risk at least it's an informed risk you are taking. Our job is to raise that awareness," he added.
Downing offered the following advice to people who have not yet received their London 2012 tickets.
1) Make Sure Your Ticket Exists
What people should do before they travel if they are only travelling for their ticket for the Olympic Games is ensure that they either have their ticket in their hand before they leave or confirm that their ticket is in existence. If someone is saying, 'Meet us at the gate' be extremely, extremely concerned.
My advice to anyone who has not got the ticket before they travel is by all means come to London but have no expectation that you are going to have an Olympic ticket. I know it is a harsh message to give to people but any company that says that is how they are going to deal with the tickets, for me that is wrong. It is not good practice.
2) Contact Your Supplier
If the company you have booked with can't get the ticket to you before you leave your home country or a couple of days before the event I would be seriously concerned. I would be contacting the company and asking for guarantees and if they then renege on those guarantees then they are potentially committing fraud.
3) Ask for Your Money Back
If you are still not happy with the answers you are getting, ask for a refund immediately. You might not get all your money back but you should get a high proportion of it.
4) Make an Official Report
Make a report to either your local law enforcement agency or report it to Action Fraud, which is a UK one-stop reporting shop for all offences of fraud. At least then a record will be made Even if it is only the fear that you might not get the ticket, you can still report it and raise concerns. Action Fraud will collate all the details and then they will provide Operation Podium with a package in relation to that.
5) Inform Your Bank or Credit Card Company
Contact your method of payment service provider and draw this matter to their attention.
6) Buy Official Tickets
I'm not a LOCOG sales person but there are still official tickets on sale. So if you are let down visit the official London 2012 website and see what is available.
Details about the safest way to buy tickets and booking accommodation can also be found on the Metropolitan Police website, under advice for visitors and communities.
The Metropolitan Police and Action Fraud published a list of websites that have had trouble supplying tickets or have already been closed down, including:
2012-londonsummergames.org
2012-londonsummergames.com
2012tickets.org
Cityoflondonlettings.co.uk
Eurosportstickets.com
Euroteam.info
Euroteam.net
Euroteam.travel
Euroteamtickets.com
Globalticketmarket.com
Globalticketmarket.ru
Jetsetsport.info
Londonsummergames.net
Londonsummergames.org
Olympicticket.info
Sportticketexchange.com
Tixnet.com
Worldticketservice.net
Must Read:
London 2012 Tickets: Euroteam in Court and Simon Maxwell Accomplices
London 2012 Olympic Tickets Website Scam: Police Arrest Surrey Man
London Olympics 2012: Metropolitan Police Warns of Euroteam Web Ticket Scam