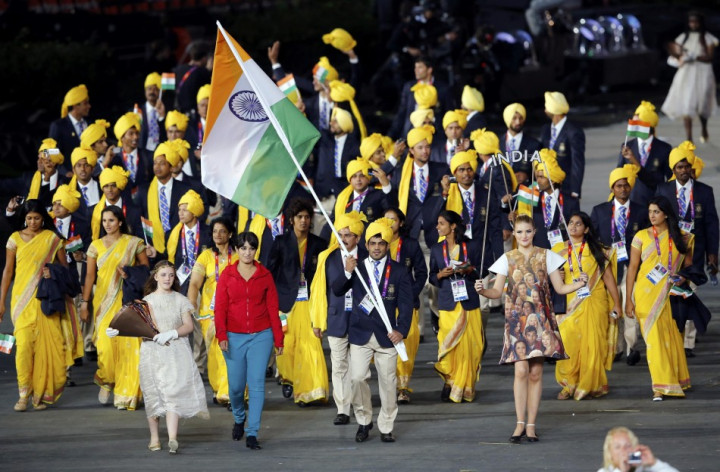 Madhura Nagendra, the "mystery woman" who gatecrashed India's team parade during the opening ceremony of the London Olympics 2012, has apologised for her "error of judgment".
The 26-year-old Nagendra, a student at the London School of Business and Management and an amateur dancer, admitted that she should not have joined the India team during the athletes' parade. Nagendra was one of the cast of Danny Boyle's £27m opening ceremony.
"Thousands of people were walking and they were involved and I was blinded. As a result there was an error in judgment, which resulted in this," said Nagendra outside her home in Bangalore.
However, she maintained that she posed no security threat either to the team or to the opening ceremony.
"Of course I have realised my mistake. I have not breached security, which was stated earlier in the media. I have not trespassed, I have not gatecrashed," she said.
"I'm part of the casting committee. Yes, I have hurt the sentiments of my people. I understand it was a mistake and I apologise for the same. I understand that I've hurt people's feelings. From my heart, I regret it."
India's Olympic delegation was so outraged by the incident that it registered an official protest with the organisers.
While all others in the 50-strong Indian contingent were dressed in blue blazers, yellow turbans or saris, Nagendra turned out in red and blue casual attire. She was seen next to India's flag-bearer wrestler, Sushil Kumar.
"She had no business to walk in with the Indian contingent," said Muralidharan Raja, chef-de-mission of India's Olympic delegation, pointing out that the incident was an affront to the Indian team.
Nagendra said she had been taken aback by comments following the incident.
"I hope this will be forgiven," she added.