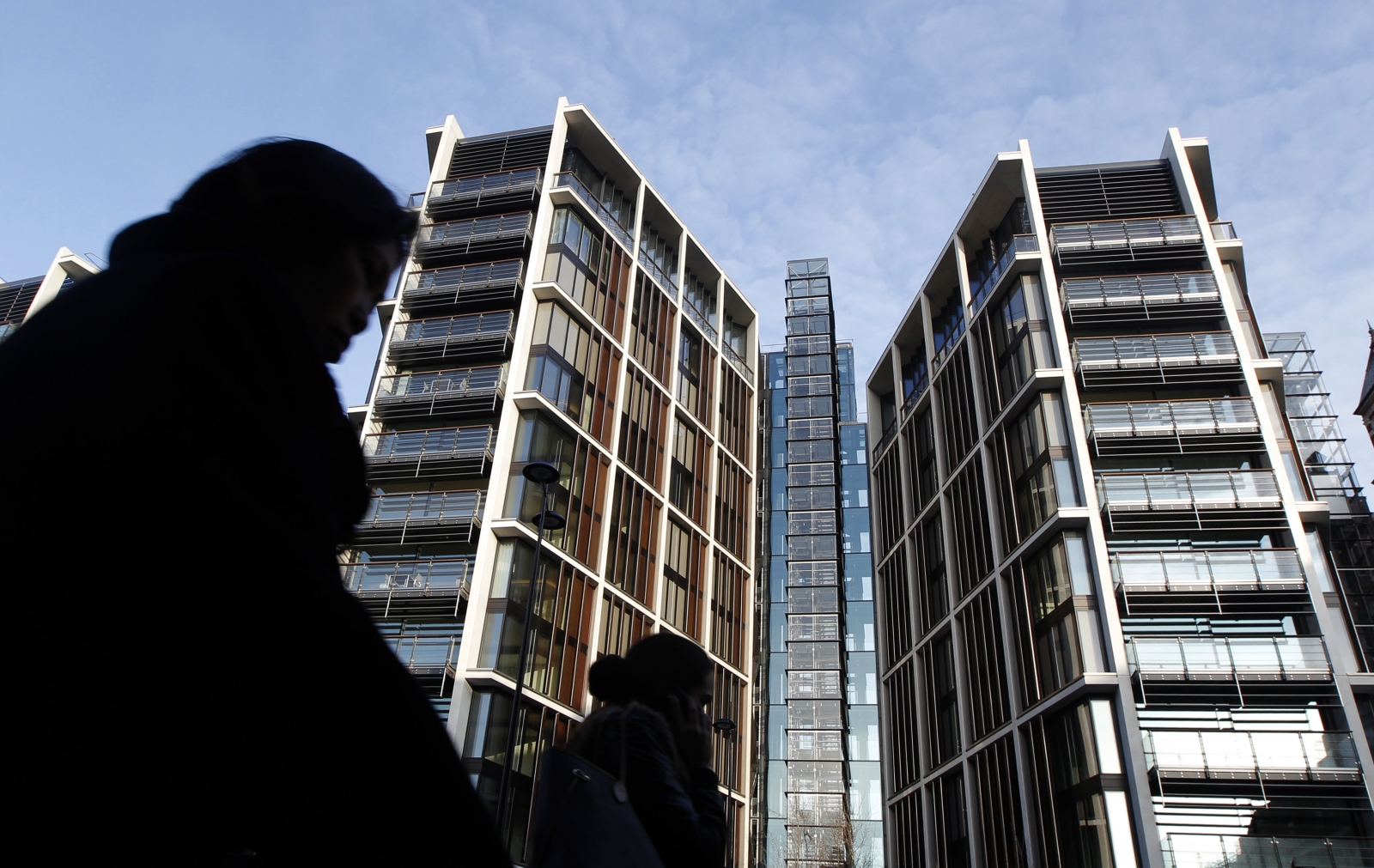 The Knight Frank Prime Global Rental Index has revealed that London and New York's prime rental rates have soared massively above 2008 levels.
Prime property corresponds to the top 5% of the mainstream housing market in each city.
Since the collapse of Lehman Brothers in the third quarter of 2008, prime rent has risen 22.9% in London and 15.4% in New York.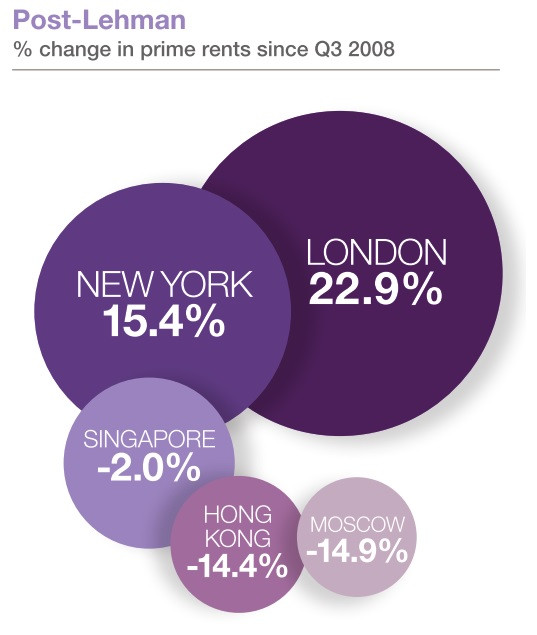 Knight Frank
However, overall, global residential rents weakened in the second quarter this year, and tumbled 4.7% in the year to March, to 2.2% in the year to June.
While Dubai holds the top spot this quarter, having recorded a 14.1% increase in prime rents in the year to June, prime rents continue to outpace wage inflation which is raising concerns about affordability, leading some to consider buying instead of renting.
"As economic conditions in the world's top financial centres improves, prime rental demand is likely to accelerate due in part to the upturn in corporate relocations," said Knight Frank.
"Prime rents in London began their recovery at the start of the year and recorded monthly growth of 0.9% in June, a three-year record.
"In Hong Kong rental demand for luxury homes picked up towards the end of the second quarter as expatriate families sought homes prior to the start of the new school year.
"With interest rates likely to rise in the US and UK in 2015, economic growth largely stagnant in Europe and stringent cooling measures still in place across much of Asia, we expect prime rental markets will benefit from quieter activity in the world's luxury sales markets during the remainder of 2014."