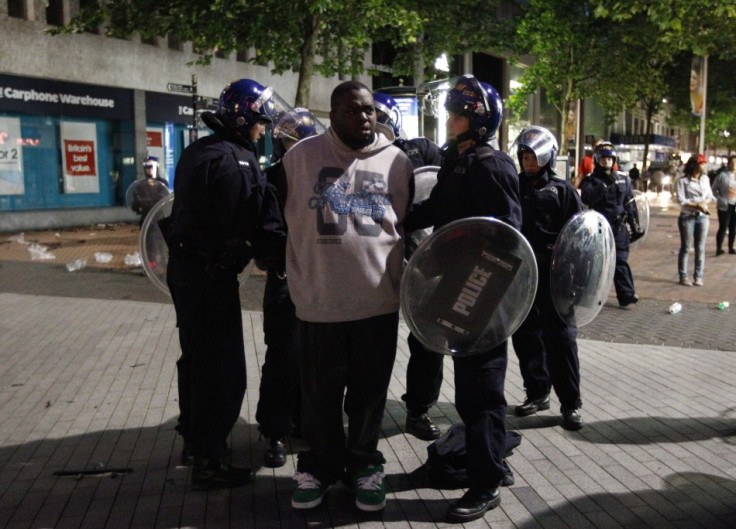 Monday night saw some of the worst scenes of destruction and violence on London's streets for decades. The violence has now spread across the UK with Birmingham Manchester and Nottingham seeing widespread violence last night.
The social unrest caused the Metropolitan Police to deploy 16,000 officers to protect the capital. In the main the extra police presence kept businesses and residents safe with only minor scuffles reported in Canning Town and Woolwich. Many people are questioning why it has taken the police so long to get a grip of the crisis engulfing London but as last night's images come through it is clear social unrest is taking hold in other UK cities.
Birmingham is fast becoming the hub for destruction and violence with shops attacked and looting occurring overnight. In the New Street area of the City police fought with looters who had set fire to cars and shops. The violence started at around 6pm when thugs who had covered their faces attempted to break into a jewellery shop. The Telegraph reports that riot police were only 100 yards away but a bin was still thrown through the shop window.
A spokesman confirmed that officers were also "investigating unconfirmed report of shots fired just outside Birmingham centre. There have been no injuries reported and officers on the scene".
At Salford Shopping City, just 200 yards from a large police station, glass from shop windows and bus shelters littered the streets along with house bricks and rubble used to pelt riot police. Two cars, one believed to be a BBC radio car, lay overturned and burnt out but by 1am riot police and vans, one with a shattered windscreen, lined one shopping parade, with only small pockets of youths wandering the streets.
The unrest that has spread to Manchester, Liverpool and Salford has been met with a tougher police presence that what was seen on Monday night in London. 108 people were arrested in the Manchester and Salford areas where crowds of youths have set fire to buildings and cars. It has been reported that 109 people were arrested in Birmingham.
West Midland's police have launched a murder inquiry after three pedestrians were ran over and killed. It is believed that the men killed were thought to be protecting their neighbourhood at the time, although it is not known whether the deaths were linked to the riots.
The Metropolitan Police has arrested 768 people and charged 105 in connection with some of the worst scenes of violence in the nation's capital for decades. A 21 year old male has been arrested in connection of the arson attack on Reeves Furniture store in Croydon on Monday night.
Downing Street has confirmed that extra police will be deployed across London and other cities for as 'long as necessary.' Some 111 Met officers suffered injuries in Monday's riots with officers being treated for head and eye wounds, cuts and fractured bones after being pelted with bricks, bottles, metal bars and even having cars driven at them.