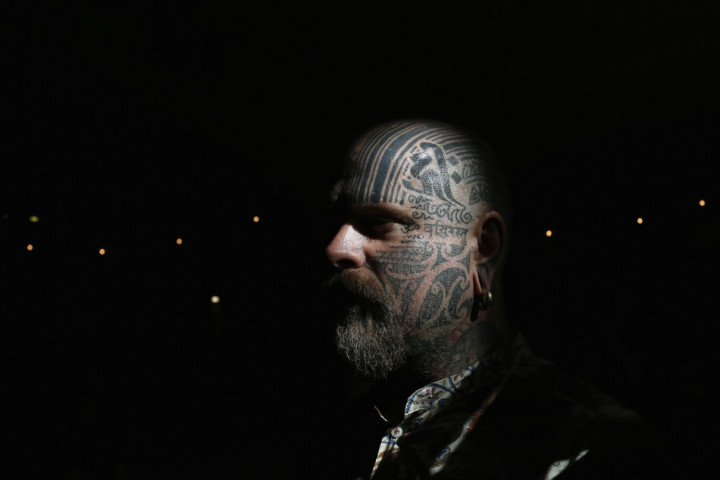 Over 300 tattoo artists gathered together for the ninth annual London Tattoo Convention at Tobacco Dock, London.
"This is like the Premier League of tattoo artists from all over the world who come here to show their work," organiser Marcus Beriman said.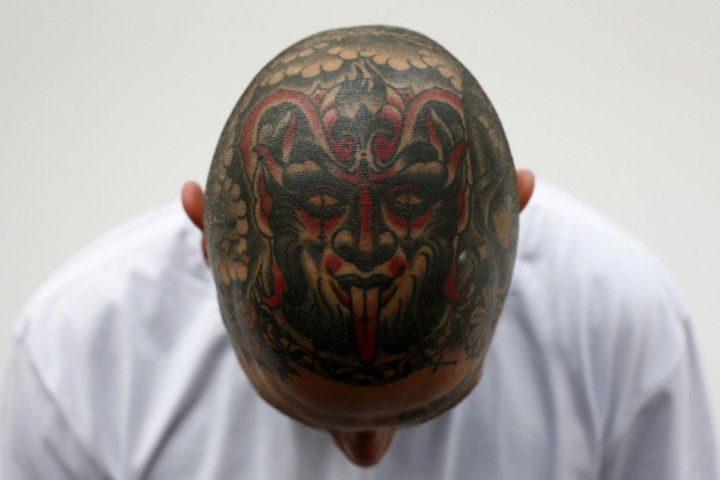 The man responsible for putting a huge rose pattern on Cheryl Cole's bottom and back, Nikko Hurtado, is one of the stars of the show and likely to be in high demand.
There are more than 1,500 tattoo parlours in Britain, with clients ranging from rock stars to middle-aged accountants.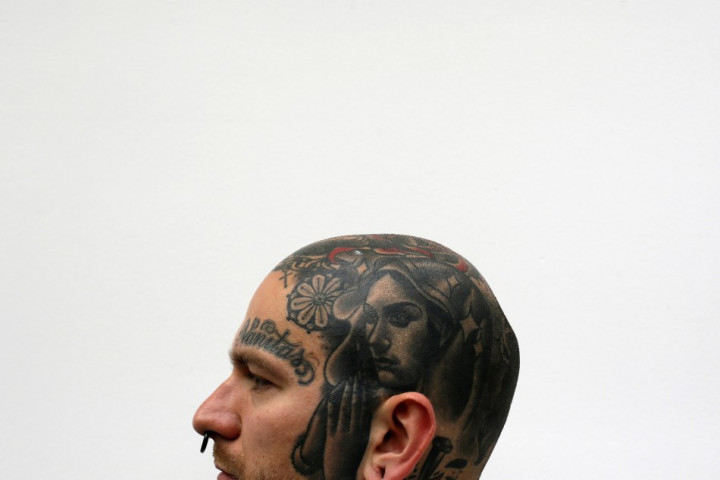 "I think there is a growing acceptability of tattoos," said Ashley Sault, a 42-year-old solicitor.
"There are more people my age getting them and I think that's because they are finally comfortable with who they are," she told The Times.
American celebrity tattoo artist Ami James said attitudes to tattoos have "changed completely" in the last ten years.
"There is no taboo about getting tattoos any more as you can see by how many people who come to these conventions."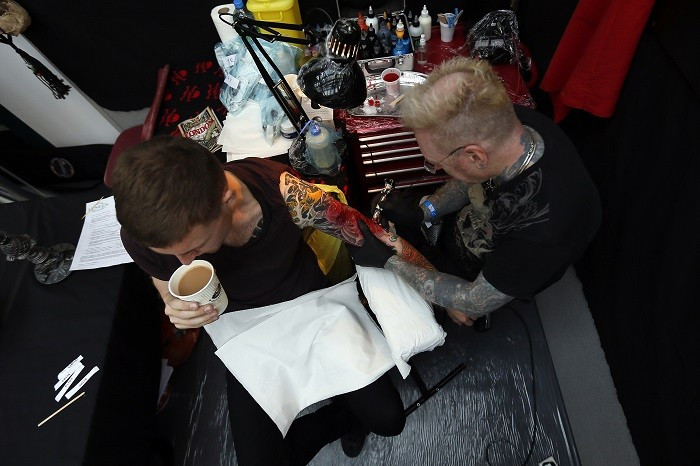 Although the popularity of tattoos has increased over recent years, the pain of getting one certainly hasn't lessened.
The most painful places to get a tattoo done are the backs of the knees, the palm of the hand, the torso and ribs, the Adam's Apple and the inner elbow.
"It seems that fashion trends have brought tattoos to the rib area as of late. This basically means I get to see girls flinch in pain on a weekly basis," Ami James, star of NY Ink told Maxim.
"But I can also say that it is a good thing that women give birth because I have had far more men quit a rib panel than women."
At the London Tattoo Convention, many were dealing with their personal pain thresholds.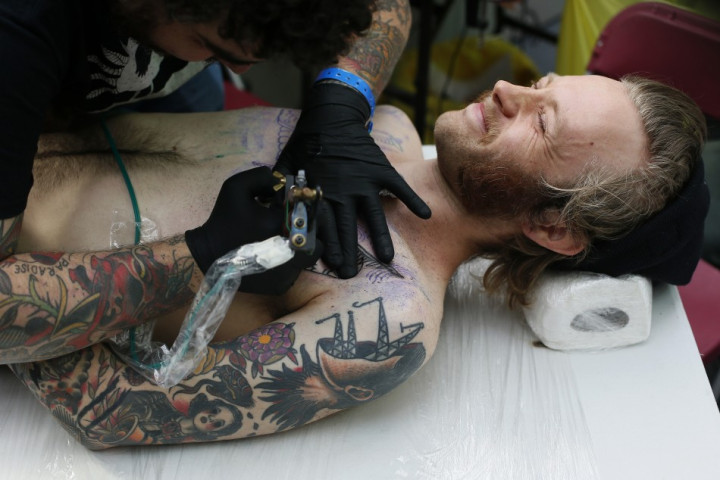 "I can't really talk right now," said Emil Sarelind from Sweden, as he winced under the tattooist's needle while receiving his latest ink.
Not everyone is thrilled with the rising popularity of body art. Speaking to The Times, Miki Vialetto, editor of Tattoo Life, said: "I thought it was something magical. A lot of people now get a tattoo like they would buy a new pair of shoes."
Scientists have also expressed concern that tattoo ink may contain chemicals that cause cancer, and have urged the government to introduce laws protecting customers.
According to recent research, nanoparticles from the ink may enter a person's bloodstream, and toxins may then accumulate in the spleen and kidneys, with potentially harmful effects.