London's first purpose-built Anglican church for 40 years has officially opened, marking a "monumental day" for the local community, which saw destructive riots just six years ago in 2011.
St Francis Church, the newest part of the Engine Room community centre – which also hosts a cafe, bakery and nursery – was officially launched by the Diocese of London on 21 November. It has been placed at the heart of a new 1,200-home estate, Hale Village, which was designed to regenerate the community where riots were sparked by the police's fatal shooting of Mark Duggan.
Father Luke Miller, Archdeacon of Hampstead, previously said "communities are formed when people gather". He added that a vision was formed to serve the diverse local area with community facilities that have worship and prayer at the heart, but are available to anyone.
The airy and modern-looking church was formally opened with a service attended by Tottenham MP David Lammy and other invited guests, with steelpan music from Holy Trinity Tottenham Church of England Primary School pupils. The Bishop of Edmonton, the Right Revd Rob Wickham, said: "Today is a monumental day in Tottenham Hale."
The Diocese of London said: "The wonderful new building will equip the community for generations to come. This project is ambitious. It is bold. It is innovative. It is the first new Anglican Church building to be erected in London for 40 years."
Since 2001, as many as 500 churches in London of different denominations have been turned into private homes, according to Gatestone Institute research. And in late 2016, official Church of England figures showed a continuing trend of an 11% decrease in attendance over the past decade, an average decline of just over 1% each year.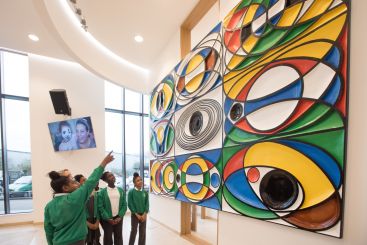 Read more